What Are Boxelder Bugs?
Vanquish Pest Control is a reputed pest control company specially known for Bed Bugs, Cockroaches, Mice/Rats, Centipedes, Carpet Beetles, Boxelder Bugs Extermination and Control of other crawling insects in Brampton and throughout the GTHA.
The boxelder bug is easily identifiable as it has distinctive markings. It is black with narrow reddish lines on its back and underside. An adult boxelder bug is about ½ inch or 2.5 centimetres long.
These Boxelder Bugs are a nuisance pest that are native to Southwestern Ontario and commonly seen around homes in the late summer to fall when temperatures begin to drop. They also come out from hiding in Spring and are seen mostly on the part of the buildings where the sunlight strikes.
Although they are present every year in the GTHA, this year they were out in much larger numbers making a lot of Toronto residents concerned about the issue. It turns out that the dry summer provided them with optimal breeding conditions, allowing them to have a sort of baby boom. And because they enjoy basking in the sun to soak up the heat, they were found in droves on south facing walls all around Toronto.
Every year when the cold weather approaches, they look for a warm place to spend the winter, most often inside our homes. No need to be concerned about these nuisance pests though as they cause no harm to humans, pets, crops or structures.
Even though they cause no harm to humans, they are still a major annoyance, especially if they get into your home. To help prevent this, we have put together some boxelder bugs extermination, prevention tips and some suggestions on what to do if they do enter your home.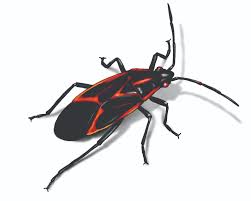 Boxelder Bug Habits
Before going into detail about how to prevent and get them out of your home, it is important to have an understanding of boxelder bug habits in the first place.
Boxelder bugs are small insects, able to fit through cracks as small as ⅛ of an inch in width. They have the ability to fly making it easy for them to get into your home when a window or door is open.
They are most commonly found in areas with a lot of Manitoba Maple Trees (aka Boxelder Trees), which are abundant in Toronto, since this is where they lay their eggs and feed. When the cold weather begins approaching, adult Boxelder Bugs look for a warm place to hibernate during the winter where they will be inactive until the warmer spring weather returns.
If your home is commonly infested by Boxelder Bugs in the late-summer and fall period, there are some preventative measures you can take around your home to stop them from invading again.
How does a Boxelder Bug Infestation Happen?
All spring and summer long, boxelder bugs live, feed and breed outdoors in boxelder, maple and ash trees. In the fall when the cooler weather arrives, most seek shelter outdoors in the cracks of bark, or under leaves and other natural debris.
Like many other overwintering pests in the late summer and early onset of fall, boxelder bugs congregate in huge masses on the south side rocks, trees and buildings where the sun shines strongly. As the weather continue to cool down through each passing day, they find entry into nearby buildings or homes to overwinter through small cracks and crevices in foundations, doors, windows, eaves, etc.
Once inside a home or building they hide and hibernate through fall and winter. Boxelder bugs do not reproduce or feed during these months. They go dormant. In the spring they become a real nuisance once they awaken and seek to gain access to the outdoors. This is when homeowners or businesses first see evidence of the bugs, often in overwhelming numbers. As well, if winter weather becomes unseasonably warm, and helps to heats up the wall voids or attic, these pests will awaken early, catching homeowners off -guard by crawling into their living spaces and flying to windows which makes Boxelder Bugs Extermination more difficult.
How to Get Rid of Boxelder Bugs?
Prevention in both fall and spring is the best approach for getting rid of boxelder bugs. Pest proofing your home or building helps to minimize the chances and number of insects that gain entry. Here are some things that you can do to help prevent a boxelder bug infestation:
Repair holes in damaged window and door screens.
Install or repair screens in roof and soffit vents.
Install door sweeps on exterior doors.
Use a good quality silicone or silicone-latex caulk to seal exterior cracks, crevices, gaps and holes around:

Windows, doors, siding, eaves and fascia boards.
Roof joints and behind chimneys.
Places where utility pipes, plumbing, wires or cables enter the building.
Some homeowners or property management companies may be tempted to cut down a boxelder or maple tree on the premise if they have a boxelder bug infestation. The boxelder bug is a mobile insect. Therefore, this will not remedy an infestation, nor necessarily help to prevent another one from occurring.
If you are truly looking for how to get rid of boxelder bugs effectively, it is through the help of a pest management expert. Having the perimeter of your home and building treated by a licensed pest control professional like Vanquish Pest Control with a residual spray, especially the sunny side, prior to their migration indoors in both the spring and fall will help keep pests out.
Boxelder Bugs Extermination
If these pests have already invaded your home Vanquish Pest Control experts recommend the following for a complete Boxelder Bugs Extermination:
Have pest control professional spray the interior of your home with a residual insecticide. Areas such as baseboards, around doors and window seals and any crevices or cracks where it is suspected that they reside should receive special attention.
Vacuuming is a possible boxelder bug control option. You can vacuum the bugs with a long hose attachment but remember to get rid of them in a spot where they will not re-enter your home.
To control the re-entry of the bugs in your home close up and caulk all possible points of access to keep them out permanently!
Contact a Pest Control Expert in Toronto for Boxelder Bugs Extermination
This spring areas in Etobicoke and other parts of the GTA have been infested by boxelder bugs. At Vanquish Pest Control we have been assisting affected homeowners with the extermination and control of boxelder bugs.
Experienced Pest Control Team:
As an experienced pest control specialist, we will be happy to provide a consultation, recommendations and innovative solutions for boxelder bugs extermination from your home and property.
We are the trusted and licensed pest control company having received excellent reviews on Homestars, we feel we are well suited to meet your pest control and extermination needs!
You can also find us on Facebook and Instagram so feel free to give us a call at 647-403-0456 to eliminate those boxelder bugs from your home!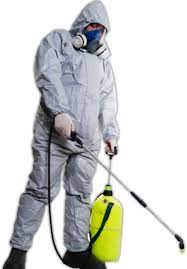 Customer Reviews
Fahtima Naveed
2023-04-08
We didn't realize that feeding birds in the backyard will attract mice. Called Vanquish Pest Control, they provided really good service at a fair price.
Abhinav Sharma
2023-03-29
Best pest control services in brampton.. called him for pest control for our room, and he saved my mattress full of bedbugs for free!
Robinson Jerin
2023-03-01
He is very friendly, flexible and guaranteed the work that he did. So far no issues. I would recommend him to anyone!
Very effective service. Thanks for helping us to stay comfortably.
Asif is a great professional to work with. He is associated with our home as well as business. Very humble person to work with and flexible on the schedule. I will highly recommend his services.
Friend recommended Vanquish for our pest issue. They certainly were on the mark, good service at reasonable rates. I would highly recommend them.
They did an amazing job. What a great experience.
I reached out to Asif after our cousins had a cockroach treatment done by him. They had nothing but positive things to say about his service. My apartment building has a serious roach problem and we were so sick and tired of going back and forth with different treatments and services. Asif was quick to respond and was very detailed and open about his treatment process. He gave me a list in what should be done so that the treatment can be done most effectively. Unfortunately I couldn't meet all the criteria, but he was quick with working around that. Our situation was very serious, literally everywhere you went there would be a roach to greet you. After his treatment, we were told that the little pests will continue to die off in the span of 2-3 weeks. After 2 weeks things were going very well, but we noticed there were a few here and there and wanted to be sure. I spoke to Asif about my concern and he said that if I waited, they would eventually die out without us doing anything, however to make us feel more reassured, he came by for a second treatment free of charge. It's been roughly 3 months, and we have seen zero activity. My family and I are so happy with the results and finally feel as though our apartment is clean.