Vanquish Pest Control Oakville
Pests most frequently found in Oakville are bed bugs, mice and rats, and common insects such as ants and cockroaches.
For residents, renters and businesses in North Oakville, which was developed on forested areas and farmland in Halton Region, common nuisance overwintering pests like boxelder bugs, pine seed bugs, Asian lady beetles, mice, wasps & hornets, and cluster flies can also be problematic.
We provide prompt and professional pest control services in Oakville and all around the Southern Ontario.
Residential Pest Control
Commercial Pest Control
Lowest Price Guaranteed
10% Off Limited Time Offer
100% Satisfaction Guaranteed
We offer complete peace of mind by making your home and office free from pests in Oakville. Call us today for a quick quote from a certified technician.
10% Discount on all Pest Control Services!
10% Discount on all Pest Control Services!
Licensed & Certified Pest Control Company in Oakville, Ontario
100% Satisfaction Guarantee
Vanquish Pest Control Oakville guarantees the complete elimination of all unwanted pests from your property. If you are unsatisfied with our service, we will repeat the entire treatment at no extra cost.
Pest Control Oakville: Common Pests and How to Control Them
Oakville, Ontario, has all of the advantages of a growing North American city. It is home to excellent schools and community facilities, great bars and restaurants, and there are lots of outdoor activities to do in the region. Unfortunately, it comes with a few of the disadvantages as well, namely pests.
An invasion of pests is something a lot of modern household's experience. Never pleasant, these unwelcome critters can also pose health hazards. Today we're going to look at some of the common pests that are found in Oakville, Ontario households, and how to get pest control in Oakville.
Bed Bugs
Waking up with sores and spotting movements out of the corner of your eye? Then we're sorry to inform you that there might be bed bugs in your household! These horrible parasites are the bane of city life, and they thrive in urban settings, thanks to the higher populations and close quarters that assist in population growth among these pests.
You need proper professional pest control Oakville to get rid of bed bugs. At Vanquish Pest Control, we provide customers with a five-stage extraction program that will eliminate these bugs for good!
Spiders
Even though they are generally quite small, spiders can elicit a huge response from us, and it is usually not a good one. Even those who aren't typically squeamish can find themselves feeling pretty uncomfortable around these eight-legged pests. Not only do spiders breed quickly, but they also create large webs in a short span of time that can ruin the hard work you put into keeping your home clean.
Vanquish Pest will treat spider problems with professional pest control Oakville. We treat using Government-approved products and remove any evidence that will remind you of these creepy pests.
Ants
An infestation of ants can seem endless. These small armies can cause a huge amount of destruction and quickly make their way toward food sources, taking the enjoyment of dining out of your home. Carpenter ants also pose a common pest problem in Ontario, especially during spring and summer, causing damage to your property.
Get in touch with Vanquish Pest for pest control in Oakville if you notice these guys taking over your home. We will destroy their nest and make sure that they do not set up again in your Oakville home.
See our website for more information on what we do for pest control in Oakville. We encourage you to get in touch with us today if you have any of the above-mentioned, or other pests in your household.
Complete Pest Control Management in Oakville
Our Oakville pest control services are guaranteed to solve your commercial and residential pest problems! Besides our 100% satisfaction guarantee, we also offer the lowest price guarantee. Our mission is to provide our customers with 100% guaranteed pest elimination services at affordable rates. We pride ourselves on being Oakville's most competitively priced pest control service provider.
Consult with a Professional Pest Control Oakville
If you live or work in an environment that's high-risk for pests – a restaurant for example –or an older building that's experienced pest problems in the past, you might want to consult with a professional pest control company. Whether you need help eliminating something as large as a rat or as small but obnoxious as bedbugs and cockroaches, the quickest and most effective route is usually through a professional service. However, they can also be a good source of information for how to prevent pests in the first place, and many will provide an assessment or consultation free of charge. Still have questions or concerns about controlling pests in any seasons? For all your pest control needs, contact Vanquish Pest Control Oakville today.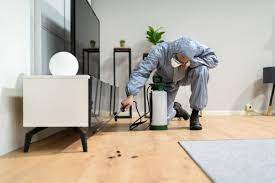 Affordable Bed Bug Extermination Oakville
Bed bugs can be extremely difficult to completely eradicate using "Do It Yourself" (DIY) techniques.
Most people may be able to eradicate a large portion of bed bugs in their commercial or residential property, however in most situations bed bugs will return sooner or later. If 100% of the bed bugs, as well as their eggs have not been exterminated, they will return in 99% of cases and possibly spread to other areas of your premises. Making future eradication more difficult.
It is always a good idea to hire a professional bed bug exterminator in Oakville to completely eradicate all bed bugs from your commercial or residential property in the most efficient and effective manner possible.
Affordable Professional Ant Extermination Oakville
One of the most reported pest problems we deal with are ants.
Ants are notorious pests because they are able to build their homes in cracks and crevices of homes and commercial properties, especially restaurants.
We specialize in all species of ants including carpenter ants, pharaoh ants and fire ants. In order to completely solve your ant infestation problems, Vanquish Pest Control uses the best quality pest control protocols which ensure that all ants vacate your premises for good.
Our ant extermination techniques are guaranteed to completely eradicate the entire colony of ants from your commercial or residential property, or we will give you all your money back.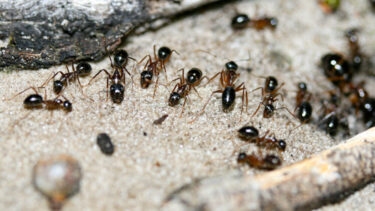 Commercial Cockroach Extermination Oakville
Cockroaches are a bad sign for any restaurant or hospitality business owner.
Vanquish Pest Control Oakville offers professional cockroach extermination services, ensuring that 100% of existing cockroaches and their eggs are exterminated from your commercial and residential property. We provide cockroach maintenance packages to commercial clients, which provide peace of mind, ensuring cockroaches are never present on the property.
Our cockroach extermination Oakville services are more affordable than any other cockroach extermination company in Oakville. Contact us now for a free cockroach extermination quote.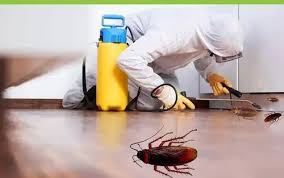 Affordable Rat & Mice Extermination Oakville
Vanquish Pest Control Oakville employs industry leading mouse control techniques and equipment, in order to completely exterminate the entire mice population on your commercial or residential property. Our mice extermination services are highly affordable, and priced lower than other mice control companies in Oakville and the surrounding areas of Southern Ontario.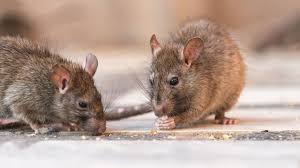 Affordable Wasp Nest Removal & Wasp Extermination Oakville
Removing wasp nests without the proper equipment and experience can be fatal.
Vanquish Pest Control Oakville has removed large wasp nests as well as bee nests from across the province of Ontario. We are able to safely remove wasp nests from any location on your residential or commercial property.
Our hornets/wasp extermination services are very affordable, and we will beat any competing wasp control company in Oakville or anywhere in the Southern Ontario.
Keep your family and guests safe with our professional wasp extermination services in Oakville.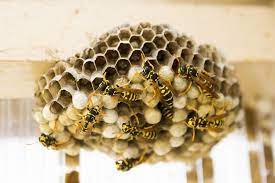 Why Vanquish Pest Control Services in Oakville is Better Choice?
Fast: our experience tells us that the quicker we deal with pest problems, quicker we can eliminate them
Safe: just imagine washing dishes using strong disinfectant or laundry liquid. Not smart, same as true with pest control, you just have to use the right pesticides that are effective, but critically safe for you and your family.
Affordable: there are many Oakville Pest Control services, some cheap, but most of them are too expensive. Maximum Pest Control Services offers affordable pest control and management options by making sure that the job at hand is performed and completed using the most cost-effective way possible.
Common Pest Problems We Solve in Oakville Ontario
Mice in the attic scratching the walls at night
Rats under the deck of the backyard and inside the garage
Ants in the kitchen and washrooms
Earwigs outside the house try to make a home
Wasps in the wall or on a tree nesting
Cockroach infesting your kitchen & washroom
Fleas all over the floors biting on your ankle
Spiders crawling outside the walls of the house
Bedbugs in the bedroom mattress or the living room couch
Customer Reviews
Joanne Chuvalo
2023-08-29
I was treated for Carpenter ants and have used this company before. I find Asif professional, on time and felt comfortable with service.
We are very pleased with Afi's service! He is super friendly and professional. The outcome is great!
We had a large wasp problem in the soffit of the porch area, as wasps were entering the soffit indentations. Asif came out and sprayed all the soffit indentations where the wasps were entering from, and also applied powder on two occasions, as the nest was simply too big. Thank you for a wonderful job, and at a reasonable price, too!
After finding out that a whole can of Raid didn't fix my problem of wasps entering my home through the outside bricks, I called Asif. He came out the same day, was very friendly, professional, and took the time to explain the process and answer any questions. On top of everything else, he was the cheapest from the five other companies I called. I hope I won't need his services again, but Vanquish has been stored in my phone for any future needs.
We used Vanquish Pest Control in our backyard for an infestation of Boxelder bugs. Asif was very responsive, willing to answer any questions we had prior to and followed up afterwards to ensure we were satisfied. Hopefully we will not have any other pest control needs but if we do, I will certainly be calling Vanquish again.
Great service! Very knowledgeable, and efficient!
Asif bhai is amazing! Very helpful and did proper spray all over the place. Very price friendly and affective!
Really did a good work
Amazing service and quality of work! Definitely would recommend