Vanquish Pest Control is the trusted and reputed company for Pest Control in Vaughan and surrounding areas. Our mission is to ensure that your surroundings – be they home or business – remain healthy and safe. Vanquish Pest Control is well-equipped to provide our clients with effective services that are tailored to their unique requirements. Whether private or commercial, our clients can rest assured knowing they are in good hands. We are so confident in the quality of our work that we will offer our clients a six-month guarantee. If any issues arise after the initial visit, we will keep coming back until it has been rectified.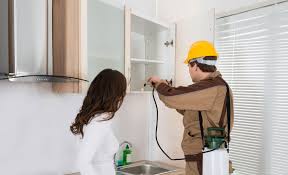 Vaughan Pest Control Includes:
Protect Your Property with a Certified Pest Control Company in Vaughan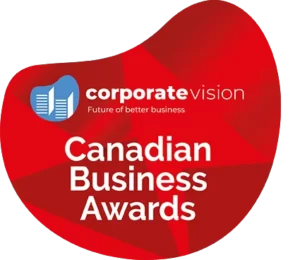 Hire Vanquish Pest Control for Vaughan Pest Extermination
Vanquish Pest Control provides professional pest control services throughout Southern Ontario. Since our inception, we have been deeply devoted to providing our clients with high-quality services for affordable prices and guaranteed results. We take pride in operating our services based on efficient, thorough methods.
With Vanquish Pest Control, clients can rest assured knowing that we have their best interests in mind. We recognize the added stress pest infestations can cause in your life, which is why we are happy to provide you with extermination and removal solutions that will get the job done. No matter the size of the project at hand, we are well-equipped to manage and vanquish your pest problems. Here at Vanquish Pest Control, we believe in operating based on integrity and transparency, which is why we hold our client's needs above all and keep you up to date throughout the entirety of our process. Are you interested in finding out how Vanquish Pest Control can help you?
Common Pests in Vaughan
Vaughan is located in the York regional municipality, next to the northwest boundary of metropolitan Toronto and it provides a welcoming environment for bed bugs, stinging insects, silverfish, ants, beetles, termites, boxelder bugs, cockroaches, rats and mice infestations, which cause problems for Vaughan homeowners, restaurants, condominiums and businesses. And as GTA residents become increasingly mobile, there are more bed bug infestations in Vaughan as well as the suburbs. Stay informed by checking out our pest pages for more information or by following us on social media.
Vanquish takes pest control in Vaughan seriously, as pests can be damaging to several industries like manufacturing, construction and hospitality. It doesn't take long for an infestation to settle in, so it's vital to stay ahead of the problem. That's why Vanquish experts make pest prevention in Vaughan a priority and pest extermination a necessity. We're ready to help with pest control problems 7 days a week in Vaughan. Vanquish Pest Control offers home protection plans so our expert technicians can help prevent infestations throughout the year.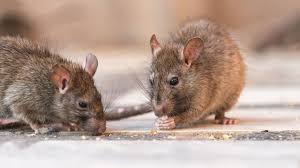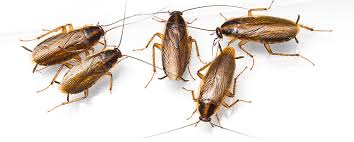 Vaughan Pest Control for Residential and Commercial Concerns
You are not alone, many homes and workplaces in Vaughan need exterminators and pest control services that are professional, prompt and environmentally conscious. Here at Vanquish our job is to respond when you need us and that's why we work all seven days a week to get rid of pests from your home and office. Call us today to get our low price and to book an appointment.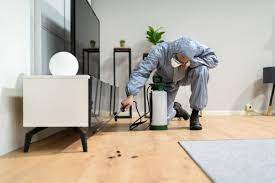 Customer Reviews
Fahtima Naveed
2023-04-08
We didn't realize that feeding birds in the backyard will attract mice. Called Vanquish Pest Control, they provided really good service at a fair price.
Abhinav Sharma
2023-03-29
Best pest control services in brampton.. called him for pest control for our room, and he saved my mattress full of bedbugs for free!
Robinson Jerin
2023-03-01
He is very friendly, flexible and guaranteed the work that he did. So far no issues. I would recommend him to anyone!
Very effective service. Thanks for helping us to stay comfortably.
Asif is a great professional to work with. He is associated with our home as well as business. Very humble person to work with and flexible on the schedule. I will highly recommend his services.
Friend recommended Vanquish for our pest issue. They certainly were on the mark, good service at reasonable rates. I would highly recommend them.
They did an amazing job. What a great experience.
I reached out to Asif after our cousins had a cockroach treatment done by him. They had nothing but positive things to say about his service. My apartment building has a serious roach problem and we were so sick and tired of going back and forth with different treatments and services. Asif was quick to respond and was very detailed and open about his treatment process. He gave me a list in what should be done so that the treatment can be done most effectively. Unfortunately I couldn't meet all the criteria, but he was quick with working around that. Our situation was very serious, literally everywhere you went there would be a roach to greet you. After his treatment, we were told that the little pests will continue to die off in the span of 2-3 weeks. After 2 weeks things were going very well, but we noticed there were a few here and there and wanted to be sure. I spoke to Asif about my concern and he said that if I waited, they would eventually die out without us doing anything, however to make us feel more reassured, he came by for a second treatment free of charge. It's been roughly 3 months, and we have seen zero activity. My family and I are so happy with the results and finally feel as though our apartment is clean.