Vanquish Pest Control is the trusted and reputed company for Pest Control in Vaughan and surrounding areas. Our mission is to ensure that your surroundings – be they home or business – remain healthy and safe. Vanquish Pest Control is well-equipped to provide our clients with effective services that are tailored to their unique requirements. Whether private or commercial, our clients can rest assured knowing they are in good hands. We are so confident in the quality of our work that we will offer our clients a six-month guarantee. If any issues arise after the initial visit, we will keep coming back until it has been rectified.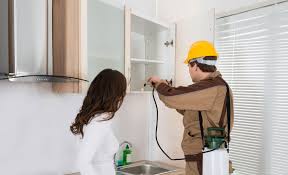 Vaughan Pest Control Includes:
Protect Your Property with a Certified Pest Control Company in Vaughan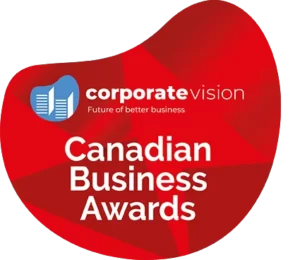 Hire Vanquish Pest Control for Vaughan Pest Extermination
Vanquish Pest Control provides professional pest control services throughout Southern Ontario. Since our inception, we have been deeply devoted to providing our clients with high-quality services for affordable prices and guaranteed results. We take pride in operating our services based on efficient, thorough methods.
With Vanquish Pest Control, clients can rest assured knowing that we have their best interests in mind. We recognize the added stress pest infestations can cause in your life, which is why we are happy to provide you with extermination and removal solutions that will get the job done. No matter the size of the project at hand, we are well-equipped to manage and vanquish your pest problems. Here at Vanquish Pest Control, we believe in operating based on integrity and transparency, which is why we hold our client's needs above all and keep you up to date throughout the entirety of our process. Are you interested in finding out how Vanquish Pest Control can help you?
Common Pests in Vaughan
Vaughan is located in the York regional municipality, next to the northwest boundary of metropolitan Toronto and it provides a welcoming environment for bed bugs, stinging insects, silverfish, ants, beetles, termites, boxelder bugs, cockroaches, rats and mice infestations, which cause problems for Vaughan homeowners, restaurants, condominiums and businesses. And as GTA residents become increasingly mobile, there are more bed bug infestations in Vaughan as well as the suburbs. Stay informed by checking out our pest pages for more information or by following us on social media.
Vanquish takes pest control in Vaughan seriously, as pests can be damaging to several industries like manufacturing, construction and hospitality. It doesn't take long for an infestation to settle in, so it's vital to stay ahead of the problem. That's why Vanquish experts make pest prevention in Vaughan a priority and pest extermination a necessity. We're ready to help with pest control problems 7 days a week in Vaughan. Vanquish Pest Control offers home protection plans so our expert technicians can help prevent infestations throughout the year.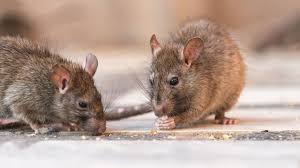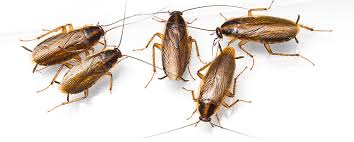 Vaughan Pest Control for Residential and Commercial Concerns
You are not alone, many homes and workplaces in Vaughan need exterminators and pest control services that are professional, prompt and environmentally conscious. Here at Vanquish our job is to respond when you need us and that's why we work all seven days a week to get rid of pests from your home and office. Call us today to get our low price and to book an appointment.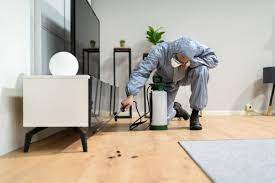 Customer Reviews
Joanne Chuvalo
2023-08-29
I was treated for Carpenter ants and have used this company before. I find Asif professional, on time and felt comfortable with service.
We are very pleased with Afi's service! He is super friendly and professional. The outcome is great!
We had a large wasp problem in the soffit of the porch area, as wasps were entering the soffit indentations. Asif came out and sprayed all the soffit indentations where the wasps were entering from, and also applied powder on two occasions, as the nest was simply too big. Thank you for a wonderful job, and at a reasonable price, too!
After finding out that a whole can of Raid didn't fix my problem of wasps entering my home through the outside bricks, I called Asif. He came out the same day, was very friendly, professional, and took the time to explain the process and answer any questions. On top of everything else, he was the cheapest from the five other companies I called. I hope I won't need his services again, but Vanquish has been stored in my phone for any future needs.
We used Vanquish Pest Control in our backyard for an infestation of Boxelder bugs. Asif was very responsive, willing to answer any questions we had prior to and followed up afterwards to ensure we were satisfied. Hopefully we will not have any other pest control needs but if we do, I will certainly be calling Vanquish again.
Great service! Very knowledgeable, and efficient!
Asif bhai is amazing! Very helpful and did proper spray all over the place. Very price friendly and affective!
Really did a good work
Amazing service and quality of work! Definitely would recommend