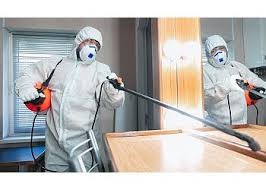 Pest Control Brampton – #1 Pest Control & Exterminator in Brampton
Vanquish Pest control is one of the most highly recommended and premier pest control company in Brampton. We are listed among the three best rated pest control company in Brampton.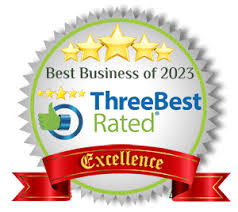 When you need a professional exterminator and pest control services expert in the Brampton and throughout the GTHA, you want to make sure that you are using a service staffed by seasoned professionals that have experience as well as tools, equipment, and techniques that will completely and immediately solve all your pest control problems.
Here at Vanquish Pest Control, we are the best rated Pest Control Company in Brampton and throughout the GTHA for both residential and commercial pest control. We provide free estimates because we are confident that we will offer all our clients a better price than any other reputable pest exterminator all over the Greater Toronto & Hamilton Area (GTHA) for 100% guaranteed pest control services.
If you're located in Brampton or its surrounding areas, you have likely noticed certain pests in and around your property at one point or another. There are several common pests that thrive in these man-made areas. At Vanquish Pest Control, we're proud to offer a full team of certified and experienced pest control specialists dedicated to addressing pest concerns in Brampton & throughout the GTHA. Regardless of your situation, no problem is too big or small for us to handle!
Common Pests in Brampton & GTHA
Rodents, roaches and bug infestations cause problems for Brampton homeowners, and businesses alike. And as GTA residents are increasingly mobile, there are more bed bug infestations in Brampton. Stay informed by checking out our pest pages for more information or by following us on social media.
Vanquish Pest Control takes Brampton pest control seriously, as pests are so damaging to the manufacturing, business and service industries. It doesn't take long for an infestation to settle in, so it's vital to stay ahead of the problem. That's why Vanquish Pest Control experts make pest prevention in Brampton a priority and pest extermination a necessity. We're ready to help with Greater Toronto & Hamilton Area (GTHA) pest control problems 24/7. And better yet, Vanquish Pest Control offers home protection plans so our expert technicians can help prevent infestations throughout the year.
Your Local Pest Experts
When choosing pest control services in the Brampton area, chose the experts. We are available to take care of all GTHA pest control concerns. Vanquish Pest Control specializes in "Bed Bugs Extermination", "Cockroach Extermination" and "Mice/Rats Extermination", although our other vast range of services covers, Boxelder Bugs, Spiders, Ants, Hornets/Wasp, Centipedes, Fruit Flies, Carpet Beetles, Silverfish, Ticks and other Crawling Insects Extermination. For the best pest control services, give us a call. We're on it!
Our Guarantee
Vanquish Pest Control offers the best pest control warranty and services in Brampton and throughout the GTHA backed by our 6 Months Guarantee. We will even visit your property free of charge if your pest problem persists as your satisfaction is our number one priority!
Remove Pests From Your Home or Business in Brampton
If you want to have a pest-free property, you can either spend all your free time eliminating different species of pests, or you can have Vanquish Pest Control do the work for you and have a pest-free property. We offer reliable pest control and removal services that will make your property a great place to live again. You can relax and enjoy your time with your loved ones and leave the rest to us. We can make your property pest-free whether you have beetles, roaches, earwigs, bedbugs, termites, carpet beetle, wasps, bees, mice, flies, rodents, or something else. We can help make your commercial and residential property a safe and healthier place to live and work without letting anyone get hurt.
Our pest control Brampton licensed team can provide your property and you with a one-time effective pest control solution. But in order to have lasting relief, one that protects your home or business from pests, we follow up with a pest prevention plan. We will seal all entry and exit points of pests to stop them from invading your property again. We use the latest pest control technologies to ensure no pests escape our eyes during the extermination process. Today, you can talk to us or schedule a free consultation to end all your woes related to pest control instantly.
Why Choose Vanquish for Pest Control in Brampton?
We have extensive knowledge and experience of pest control in Brampton and throughout the GTHA
We utilize techniques that ensure 100% results without hurting anyone
We only use licensed products to exterminate the pests completely
Our technicians are certified and follow the state laws and guidelines
We take every measure to secure your family, employees, customers, and your pets from pests
We offer pocket-friendly services with a warranty for optimum results
Fast & Permanent Pest Control in Brampton
With a trained team of pest management, we eliminate different pests from your property across Brampton and nearby areas. Whether you are willing to connect with a licensed pest control service provider or want to leverage the best equipment for pest removal, we can help. At Vanquish Pest Control, we have years of experience dealing with different types of pests. We will come to your place and investigate the pest infestation to get rid of them as soon as possible.
Once we treat your property, we check the possible entry points of pests in your home and commercial space to close them forever, such as cracks in doors, windows, vents, water sources, food storage, cardboard boxes, and many more.
What Makes Us Number #1 in Pest Control Service in Brampton?
No single pest control service in Brampton can serve homeowners and businesses as we do. Our exterminator can help you exterminate pests entirely from your commercial and residential property for the long term with superior knowledge and experience. We can offer you precisely what you need to get peace of mind. We will help you to find out the extent of the infestation and the types of pests that are damaging your property. In a nutshell, we would help you exterminate different kinds of pests from your property quickly and effectively with our highly effective pest control solutions.
Brampton Pest Control Services
Bed bugs are small-sized pests that can ruin your peace at home and work in no time. If you want to get rid of pests that feed on human blood, you should ask for expert assistance. We make a pleasant experience by exterminating bed bugs permanently from home and business space. Our pest control service utilizes effective approaches to exterminate them for decades by using Fogging, Dusting & unique Aprehend spray treatment for Bed Bugs.
We offer the most effective pest's treatments to eliminate cockroaches from your residential or commercial property in Brampton. By leveraging advanced equipment and effective pesticides, we can help you get rid of cockroaches. If you are annoyed due to the uncontrolled popularity of roaches in your residence or business property, then you are at the right place. We will exterminate cockroaches from your property without hurting anyone.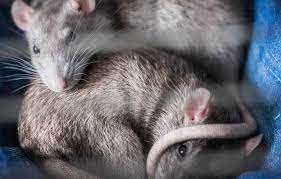 Mice/Rats can give you a tough time if they invade your commercial or residential property in Brampton. All you need to do is to connect with our pest control service to remove rodents that can harm you or your family, employees, customers, and pets in different ways. Our professionals are well equipped to identify and exterminate rats and mice infestation without hurting anyone. If you don't want rats and mice to spread infectious diseases or damage any part of your property, then call us.
We are well aware of various ant species that are a sign of danger for commercial and residential property owners. From pavement ants and odorous ants to carpenter ants, fire ants, and pharaoh ants, we can help you get rid of ants who invaded your property easily and quickly. Don't miss to acquire our professional pest control services before ants build colonies in your commercial or residential building. Our certified team will successfully identify and exterminate ants' infestation from your property with the best treatment solutions.
Wasp nests are nothing but a threat to humans and pets living or working on a property. Whether you don't want to be a victim of wasp stings or you fear that your loved ones are in danger due to wasps' nest, we are ready to help you remove wasps' nests from your commercial and residential space. Along with the effective and safe solution, we also offer future prevention from wasp's nests. Contact us to get rid of wasps that are roaming in or around your property in search of food and shelter.
How to Get Top-Notch Residential and Commercial Pest Control in Brampton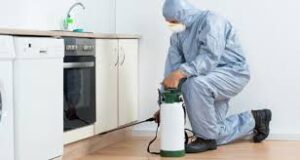 When it comes to choosing a cost-effective and reliable pest control service in Brampton, no one can serve you as we do. We are committed to helping out homeowners and business operations safely get rid of different pests that are a risk for their employees, customers, children, and pets. If you want to protect your property from further damage, then you should connect with our professionals right away.
We bet your home or business will not benefit from pest control services better than Vanquish Pest Control.  As a reputable commercial and residential pest control service provider, we are on a mission to make your property pest-free. By connecting with Vanquish Pest Control, you can leverage our experience, skills, and high-tech equipment to get rid of any kind of pest infestation. We can quickly find and treat pest infestation before it quickly spreads over your commercial or residential building.
Call: 647-403-0456, for a Free Estimate & Consultation!