Pest Control Brampton
The critters that bug you are what we vanquish with our cutting-edge and reliable solutions. We provide professional pest control services in Brampton and throughout Southern Ontario.
We specialize in extermination of bed bugs, cockroaches, mice/ rats and other crawling insects. All services backed by 6 months guarantee.
Our Mission
To ensure that your surroundings – Be they Home or Business – Remain Healthy and Safe.
Pest Removal Experts in Brampton
Affordable Pest Exterminator Services
100% Customer Satisfaction Guaranteed
Award-Winning Pest Control in Brampton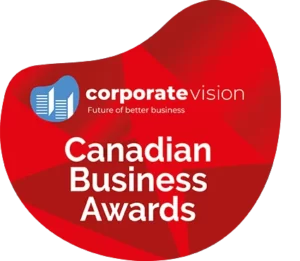 10% Discount on all Pest Control Services!
100% Satisfaction Guaranteed
10% Discount on all Pest Control Services!
Our Brampton Pest Control Services Cover All the Bases
When you need a professional exterminator and pest control services expert in the Brampton area, you want to make sure that you are using a service staffed by seasoned professionals that have experience as well as tools, equipment, and techniques that will completely and immediately solve all your pest problems in Brampton.
Here at Vanquish Pest Control Brampton, we are the best rated Pest Control Company in Brampton for both residential and commercial pest control. We supply free estimates because we are confident that we will offer all our clients a better price than any other reputable pest exterminator in Brampton and throughout the GTA for 100% guaranteed pest control services.
Our Brampton Bed Bug Pest Control & Cockroach Extermination Experts Get The Job Done
When you read testimonials online for Vanquish Pest Control Brampton you will see all the great things our customers are saying about our hard work and dedication to customer satisfaction. When it comes to bed bug infestations, cockroach infestations, and mice infestations, Vanquish Pest Control is the trusted name in Brampton and throughout the GTHA for 100% guaranteed extermination. Although we offer an exhaustive list of pest control services, our main areas of expertise include Bed Bug Extermination & Cockroach Extermination in Brampton and we pride ourselves on being the most reliable and prompt service provider in Brampton every time.
Remember, we're open long hours, seven days a week, so if your Brampton home or business has been invaded by bed bugs, cockroaches or any other pests and you need immediate service call us anytime.
With bed bug and cockroach infestations on the rise in Brampton ON, Vanquish Pest Control Brampton works extra hard to provide residents of Brampton with immediate and effective bed bug and cockroach extermination services around the clock.
Residential & Commercial Cockroach Extermination Brampton
Cockroaches are a bad sign for any restaurant or hospitality business owner.
Vanquish Pest Control Brampton offers professional cockroach extermination services, ensuring that 100% of existing cockroaches and their eggs are exterminated from your commercial and residential property. We provide cockroach maintenance packages to commercial clients, which provide peace of mind, ensuring cockroaches are never present on the property.
Our cockroach extermination Brampton services are more affordable than any other cockroach extermination company in Brampton. Contact us now for a free cockroach extermination quote.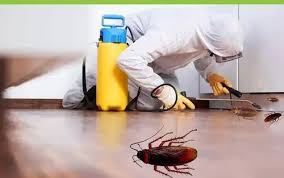 Brampton Pest Control Services Get Rid of Mice and Rats for Good
Our Brampton clients rave about our ability to take care of their mice control and rat control issues, most of them have tried to get rid of the problem themselves but failed.
Our technicians have over two decades of experience in exterminating mice and rats and we are so confident in our abilities to take care of your rodent control problems, we provide a 100% money back guarantee as well as an emergency mice control service that is open twenty-four hours a day, seven days a week. We like to make sure you receive services which are prompt and reliable and therefore we offer local mouse control Brampton exterminators at an affordable price which other mouse control companies cannot match.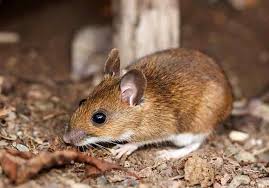 Ant Extermination Brampton
One of the most reported pest problems we deal with are ants.
Ants are notorious pests because they are able to build their homes in cracks and crevices of homes and commercial properties, especially restaurants.
We specialize in all species of ants including carpenter ants, pharaoh ants and fire ants. In order to completely solve your ant infestation problems, Vanquish Pest Control uses the best quality pest control protocols which ensure that all ants vacate your premises for good.
Our ant extermination techniques are guaranteed to completely eradicate the entire colony of ants from your commercial or residential property, or we will give you all your money back.

Affordable Wasp Nest Removal & Wasp Extermination Brampton
Removing wasp nests without the proper equipment and experience can be fatal.
Vanquish Pest Control Brampton has removed large wasp nests as well as bee nests from across the province of Ontario. We are able to safely remove wasp nests from any location on your residential or commercial property.
Our hornets/wasp extermination services are very affordable, and we will beat any competing wasp control company in Brampton or anywhere in the Southern Ontario.
Keep your family and guests safe with our professional wasp control services in Brampton.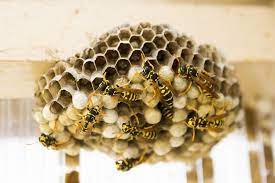 Customer Reviews
Joanne Chuvalo
2023-08-29
I was treated for Carpenter ants and have used this company before. I find Asif professional, on time and felt comfortable with service.
We are very pleased with Afi's service! He is super friendly and professional. The outcome is great!
We had a large wasp problem in the soffit of the porch area, as wasps were entering the soffit indentations. Asif came out and sprayed all the soffit indentations where the wasps were entering from, and also applied powder on two occasions, as the nest was simply too big. Thank you for a wonderful job, and at a reasonable price, too!
After finding out that a whole can of Raid didn't fix my problem of wasps entering my home through the outside bricks, I called Asif. He came out the same day, was very friendly, professional, and took the time to explain the process and answer any questions. On top of everything else, he was the cheapest from the five other companies I called. I hope I won't need his services again, but Vanquish has been stored in my phone for any future needs.
We used Vanquish Pest Control in our backyard for an infestation of Boxelder bugs. Asif was very responsive, willing to answer any questions we had prior to and followed up afterwards to ensure we were satisfied. Hopefully we will not have any other pest control needs but if we do, I will certainly be calling Vanquish again.
Great service! Very knowledgeable, and efficient!
Asif bhai is amazing! Very helpful and did proper spray all over the place. Very price friendly and affective!
Really did a good work
Amazing service and quality of work! Definitely would recommend
Call us for a Free Estimate and Consultation!