Are you looking for professional, budget-friendly and effective cockroach control in Toronto?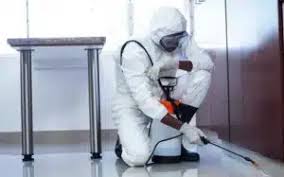 Are you looking for a professional, budget-friendly and effective cockroach control in Toronto?
Or
Do you want to get rid of all those unwanted cockroaches?
If yes, look no further than Vanquish Pest Control. Having a clean and pest-free home is essential for your comfort, health, and peace of mind. Unwanted cockroaches can be a nuisance and pose potential health risks. That's where professional pest control services, such as Vanquish Pest Control, come in.
Vanquish Pest Control is a provider of professional pest control services in Brampton and throughout the Greater Toronto and Hamilton Area (GTHA). Founded by Asif Hashmi, the company offers quality of pest control services, including the extermination of cockroaches, bed bugs, mice/rats, spiders and ants at relatively affordable rates.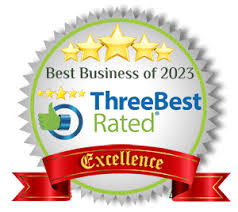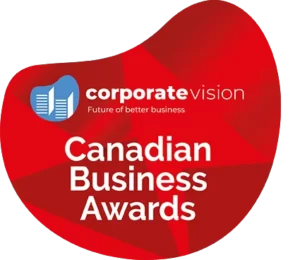 Signs of a Cockroach Infestation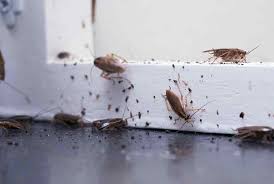 It's essential to keep an eye open for signs of cockroaches in your home or business. The sooner you detect and treat a cockroach infestation, the easier it will be to regain complete control over your premises. Due to their nocturnal habits and tendency to remain secretive, cockroach infestations often go unnoticed until they cause major problems for households and businesses. Therefore, you should remain vigilant, keep your eyes out for the signs below, and take action sooner rather than later to eradicate these unsightly pests.
Egg Capsules
Cockroaches reproduce by laying small sacs that contain multiple eggs. The size and colour of these sacks change depending on the species of cockroach.
Strange Odors
A severe cockroach infestation will lead to a musty smell that can and will contaminate everything that these pests come in contact with.
Cockroach Droppings
Cockroaches leave behind small, dark excrement that looks like ground coffee. These droppings are generally narrower than 1mm but lengths may vary.
Shed Skin
If you think they are taking shelter in your home, check for cockroach skin casings. Throughout their lifecycle, cockroaches shed between five and eight times.
Smear Marks
If you detect smear marks on horizontal surfaces and at wall-floor junctions where cockroaches could be active, this may point to an infestation.
Damage
Do not only look for damage on food packaging; look around your home as well. The pests will attack bags, papers and leather goods as well.
Common Cockroaches in Toronto
German Cockroaches
In human-occupied spaces, German cockroaches are the most common kind of roach, and they can infest almost every type of dwelling. Kitchens and bathrooms are the most common places that these roaches can be found, so they're the most likely places to find them infested. Keeping an eye out for these pests is essential as they often enter homes through bags, boxes, and other containers.
It is easy to identify German cockroaches by their light brown or tan coloration and dual black stripes behind the head. Despite their wings, German cockroaches rarely fly and grow to an average size of 16mm.
American Cockroaches
Among the larger pests in North America is the American Cockroach. Almost all of them live outdoors, in warm, damp conditions, and they only enter our houses in search of food and water. The most common ways for them to enter houses are through basement windows, under doors, and through garages.
Reddish-brown or mahogany in color, with a yellow band behind the head, these adults grow to a length of about 3 inches (50mm). Furthermore, they have wings so they can fly to search for humid, warm areas to lay their eggs.
Oriental Cockroaches
Oriental Cockroaches are some of the largest cockroaches in the world, and despite their name, they are believed to have originated in Africa. They feed on decayed materials, garbage, and filth. The Oriental Cockroach enters our homes through gaps under doors and through pipes, sewers, and drains.
The color of Oriental cockroaches can range from reddish brown to shiny black. Female roaches do not have wings (only wing pads) and can reach 32mm in length. Males have three-quarter-length wings (but cannot fly).
Adult males generally live up to 160 days, while adult females usually live 35 to 180 days and produce roughly eight egg cases, each containing approximately 16 eggs.
Top 5 Reasons To Choose Us For Cockroach Control!
100% Guarantee
We understand the reproductive behaviour of cockroaches and are able to devise special extermination methods to eliminate them from your commercial or residential property.
With Vanquish Cockroach Control, you can rest assured that all cockroaches in your home or business will be exterminated.
Our certified and highly knowledgeable cockroach exterminators advise you on how you can prevent future cockroach infestations.
Our cockroach extermination prices are much lower than other pest control companies.
We offer free on-premise inspections and estimates anywhere in the Greater Toronto & Hamilton Area (GTHA). So call us to book a free appointment.
Cockroach Control in Toronto by Vanquish Pest Control
At Vanquish Pest Control, we have developed a proven and effective cockroach control process that guarantees results. Our process consists of several key steps:
Thorough Inspection: Our experienced technicians will conduct a detailed inspection of your premises to identify the extent of the cockroach infestation. This helps us determine the most appropriate treatment plan.
Customized Treatment Plan: We understand that every infestation is unique. Based on the inspection findings, we will develop a customized treatment plan tailored to your specific situation. This ensures that we target the root cause of the problem and provide long-lasting results.
Targeted Extermination: Using advanced techniques and industry-approved products, our skilled exterminators will efficiently eliminate cockroaches from your property. We target their hiding places, breeding sites, and access points to ensure thorough eradication.
Preventive Measures: We don't just stop at eliminating the existing infestation. We also implement preventive measures to minimize the risk of future cockroach problems. Our experts will provide you with practical tips and recommendations to keep your home cockroach-free in the long run.
Ongoing Support: Our commitment to your satisfaction doesn't end with the treatment. We offer continued support and follow-up visits to ensure that the infestation has been completely eradicated. If any issues arise, our team is just a phone call away.
Residential & Commercial Cockroach Control in Toronto
Cockroaches are a bad sign for any restaurant or hospitality business owner.
Vanquish Pest Control Toronto offers professional cockroach extermination services, ensuring that 100% of existing cockroaches and their eggs are exterminated from your commercial and residential property. We provide cockroach maintenance packages to commercial clients, which provide peace of mind, ensuring cockroaches are never present on the property.
Our Cockroach Extermination Toronto services are more affordable than any other cockroach control in Toronto and all over the GTHA. Contact us now for a free cockroach control quote.
Cockroach Extermination Estimate
Call us now to speak with one of our experienced roach killers and put your roach infestation behind you.
For our lowest cockroach removal prices in Toronto!
Call: (647) 403-0456