Cockroaches are one of the most common pests found in different spaces such as houses, restaurants, washrooms, public places etc. They are not only sordid for eyes but also carry many diseases such as allergies, asthma and salmonella. Cockroaches can make their way to your space in many ways, they can enter through drains, gaps between windows & doors while moving furniture etc.
There are plenty of ways through which you can exterminate cockroaches from your spaces, and we have discussed a few of those ways.
1. Contact Professional Pest Control Service Provider:
Professional pest control service providers will help you get rid of cockroaches e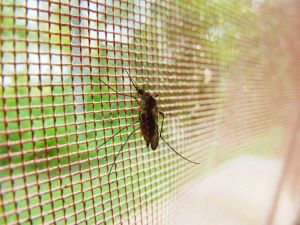 asily and quickly, just like Vanquish Pest Control offers an affordable and easiest manner to exterminate cockroaches from your space. Just contact Vanquish Pest Control at (647) 403-0456 or email us at service@vanquishpestcontrol.com. Our team will reach you and will get rid of the pests.
2. Use Various Insecticides
If you wish to wish to deal with cockroaches yourself and wish to exterminate them, there are plenty of insecticides that you can utilize.
Sprays:

Spraying insecticide in the form of sprays can be very effective. Spray insecticide is used on a daily basis and can eliminate cockroaches which enter your space. Spray the areas where cockroaches usually hide. If you spray rooms or washrooms to get rid of pests then try to close windows and doors so that odour can be maintained.
Whenever insect sprays are utilized, they ought to be applied into breaks and confined regions where cockroaches will probably be residing, as opposed to along baseboards and other uncovered surfaces. Large numbers of insect poisons experts use to control cockroaches stay viable for quite a long time. When a pervasion is disposed of, there is rarely a need to reapply them for a large number of months to keep up with control.
Dust:

Dust insecticides or powders are other powerful insecticides, while sprays are often used to eliminate cockroaches daily, dusts on the other hand can be used while you are keeping or storing any furniture or equipment for a longer period of time. For example, if you want to move a piece of wood furniture from the lounge as it's old and want to keep it in a basement or store, as it is wood it's likely to become a home for different pests. So spread the dust all around the area where the furniture will be moved, once you are done with it then you can easily place your old piece of furniture or any other equipment.

Baits:

Bait insecticide This is another exciting insecticide, where the insecticide is formulated as baits, which are mixed with a food item. Insects after consuming it usually get poisoned and travel outside the house or any space where it has been placed.
Note: Keep these insecticides away from children as they are harmful and poisonous, while using them in the kitchen make sure to cover all your food items and drinks properly.
3. Use Plastic Sheets
Prevent insects and pests from entering your space by covering or filling the gaps within the windows and doors. You can use plastic or rubber sheets to cover all the gaps, which will provide a hurdle for insects to enter and will also prevent moisture.
For detailed pest control contact Vanquish pest control services, you can also book a free quote from us.