Earwigs Extermination by Vanquish Pest Control
"The critters that bug you are what we vanquish with our cutting-edge and reliable solutions. So, if you are searching for Earwigs Extermination in Toronto, know that we provide professional pest control services throughout Southern Ontario. The three things you can expect from us are high-quality service, affordable prices, and guaranteed results. Cutting right to the chase: our pest control service Toronto On. is effective – whether private or commercial, we get the job done, tailored to your requirements. We offer a six-month guarantee and follow-up inspections, and free consultations because we never let customers' satisfaction go a miss."
Earwigs generally hide in dark places during the day. They come out to eat after the sun sets. They are omnivores, but they like to eat other insects. Still, the Common Earwig will eat flowers. They have wings but don't fly much.
Vanquish Pest Control is the Earwig Specialist in Toronto, Ontario. We have never failed to eliminate an Earwig Infestation.
Here's what to expect from Vanquish Pest Control:
If you have any questions related to Earwigs Extermination in Toronto or throughout Southern Ontario, feel free to talk to our Earwig specialist.
Answers to all of your questions
A no-obligation quote over the phone in seconds
Flexible scheduling with 24/7 same-day service in Toronto and throughout Southern Ontario
No hidden service fees or follow-up costs.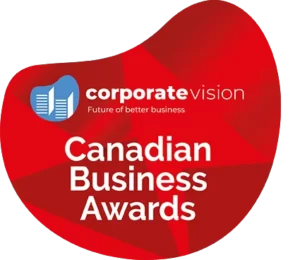 Vanquish Pest Control is your trusted and reputed pest control company in Toronto with:
Decades of experience
A trusted track record
All-inclusive warranty
Comprehensive customer service
Rigorously trained technicians
Tried and tested extermination methods
The safest, most effective insecticides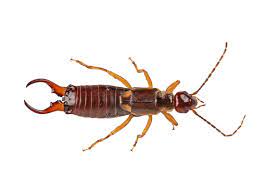 Your Earwig infestation will become a history!
You are on your way to exterminating Earwig with our most effective pesticide spray applications.
Our Earwigs Extermination in Toronto or anywhere in the Southern Ontario begins by listening to your concerns and observations. Then we inspect the property, assess the Earwig situation and devise a plan for Earwig Pest Control and extermination.
We exterminate Earwig by employing insecticide spray or dusting by targeting the key areas of your home, as needed.
During the course of Insecticides Spray or Dusting application, we:
Target Earwig directly by the insecticides.
Next, we apply insecticides to Earwig nesting and hiding areas.
Also, we apply insecticides to Earwig foraging and feeding opportunities.
Any entry and exit points used by Earwig are treated as well.
To conclude, Earwig egg laying spots are targeted.
Other Pest Control Services, We Specialize In:
We are the best pest control company in Toronto and all over the Southern Ontario, especially known for:
We also provide excellent services for other pests and crawling insects like: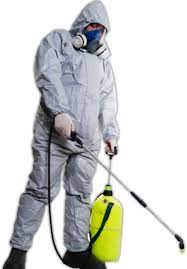 Fahtima Naveed
2023-04-08
We didn't realize that feeding birds in the backyard will attract mice. Called Vanquish Pest Control, they provided really good service at a fair price.
Abhinav Sharma
2023-03-29
Best pest control services in brampton.. called him for pest control for our room, and he saved my mattress full of bedbugs for free!
Robinson Jerin
2023-03-01
He is very friendly, flexible and guaranteed the work that he did. So far no issues. I would recommend him to anyone!
Very effective service. Thanks for helping us to stay comfortably.
Asif is a great professional to work with. He is associated with our home as well as business. Very humble person to work with and flexible on the schedule. I will highly recommend his services.
Friend recommended Vanquish for our pest issue. They certainly were on the mark, good service at reasonable rates. I would highly recommend them.
They did an amazing job. What a great experience.
I reached out to Asif after our cousins had a cockroach treatment done by him. They had nothing but positive things to say about his service. My apartment building has a serious roach problem and we were so sick and tired of going back and forth with different treatments and services. Asif was quick to respond and was very detailed and open about his treatment process. He gave me a list in what should be done so that the treatment can be done most effectively. Unfortunately I couldn't meet all the criteria, but he was quick with working around that. Our situation was very serious, literally everywhere you went there would be a roach to greet you. After his treatment, we were told that the little pests will continue to die off in the span of 2-3 weeks. After 2 weeks things were going very well, but we noticed there were a few here and there and wanted to be sure. I spoke to Asif about my concern and he said that if I waited, they would eventually die out without us doing anything, however to make us feel more reassured, he came by for a second treatment free of charge. It's been roughly 3 months, and we have seen zero activity. My family and I are so happy with the results and finally feel as though our apartment is clean.