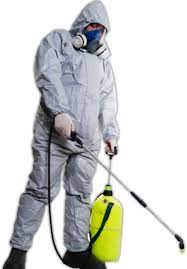 How to Get Rid of Bed Bugs in Toronto?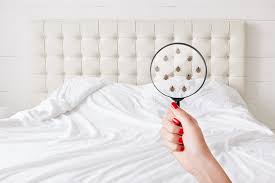 Getting rid of Bed Bugs in Toronto from your home or office is not an easy task – Vanquish Pest Control is your one stop solution for all kinds of pests and mainly specializes in Bed Bugs & Cockroach Extermination in Toronto & throughout Southern Ontario.
Have you ever been experiencing minor to severe skin bumps, welts, or irritations that you can't explain?
Did you find one or more, live or dead bed bugs or bugs you don't recognize?
Have you discovered that your neighbors, friends, or family members have been exposed to a bed bug infestation recently?
When you need a professional exterminator and pest control experts in Toronto or anywhere in the Southern Ontario, you want to make sure that you are using a service staffed by seasoned professionals that have experience as well as tools, equipment, and techniques that will completely and immediately solve all your pest problems in Toronto.
Here at Vanquish Pest Control Toronto, we are the best rated Pest Control Company in Toronto and throughout Southern Ontario for both residential and commercial pest control. We provide free estimates because we are confident that we will offer all of our clients a better price than any other reputable pest exterminator in Toronto and throughout the Southern Ontario for 100% guaranteed pest control services.
We specialize in extermination of bed bugs, cockroaches, mice/ rats and other crawling insects. All services are backed by 6 months guarantee.
At Vanquish Pest Control, our professionals understand how important it is to keep your home healthy and comfortable at all times, so we work hard to make sure that any bed bug infestations are eliminated as quickly and effectively as possible. We Toronto bed bug removal experts use spraying, fogging, dusting and unique Aprehend treatment method to thoroughly and accurately get rid of bed bugs in Toronto and throughout Southern Ontario as safely as possible. We can guarantee that every part of your home and all of its contents will be totally free of bed bugs.
Give us a call today to ask any questions you have about our bed bug treatment method, or to schedule your appointment, and we'll be looking forward to assisting you.
Bed Bugs Infestation in Toronto
The most common types of bed bugs associated with an infestation in homes, hotels, and other businesses are Cimex lectularius and Cimex hemipterus. While C. lectularis is mostly a cosmopolitan species and is what is most likely infesting your Toronto area home or business. C. hemipterus is a more tropical species – unlikely to be in your Toronto home unless you picked up a tropical type while abroad. Treatment of both types is the same – and Vanquish Pest Control will help you eradicate the problem quickly and efficiently
Before we can even get started on treatment, we need to identify the infestation. Bed bug extermination in Toronto is complex, and a professional is equipped to quickly address the problem. Bed bugs are small and reddish-brown in color, and are typically about the size of an apple seed. They are most active at night and are usually found in clusters near the seams of mattresses, in the folds of sheets, and in other areas where people sleep.
How to Get Rid of Bed Bugs in Toronto using Aprehend Control Treatment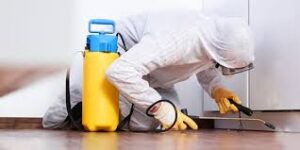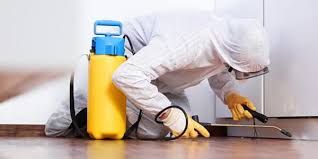 Aprehend® is composed of Beauveria bassiana fungal spores applied in a proprietary and patented formulation.
Aprehend® is sprayed strategically in narrow bands where bed bugs are known to walk.
Extensive laboratory studies have demonstrated that when bed bugs cross a treated surface, they pick up and carry fungal spores back to the harborage or nesting area.
The spores are easily transferred to others in the colony. All bed bugs that come into contact with the fungal spores die within four to ten days.
This process of acquiring spores from a surface treated with Aprehend® and transferring them to the colony is repeated each night. This happens until the population is eliminated.
Aprehend® doesn't kill immediately. This is intentional and strategic. We want every bed bug to come into contact with the fungal spores first. Only then does the population become infected and die.
The spray residue remains effective for up to three months.
Unlike chemical insecticides, only one application is required to treat an infestation.
Common Pests in Toronto
Toronto provides a welcoming environment for bed bugs, stinging insects, silverfish, ants, beetles, termites, boxelder bugs, cockroaches, rats and mice infestations, which cause problems for Toronto homeowners, restaurants, condominiums and businesses. And as GTA residents become increasingly mobile, there are more bed bug infestations in Toronto as well as the surrounding areas. Stay informed by checking out our pest pages for more information or by following us on social media.
Vanquish takes pest control in Toronto seriously, as pests can be damaging to several industries like manufacturing, construction and hospitality. It doesn't take long for an infestation to settle in, so it's vital to stay ahead of the problem. That's why Vanquish experts make pest prevention in Toronto a priority and pest extermination a necessity. We're ready to help with pest control problems 7 days a week in Toronto. Vanquish Pest Control offers home protection plans so our expert technicians can help prevent infestations throughout the year.
Toronto Pest Control for Residential and Commercial Concerns
You are not alone, many homes and workplaces in Toronto need exterminators and pest control services that are professional, prompt and affordable. Here at Vanquish our job is to respond when you need us and that's why we work all seven days a week to get rid of pests from your home and office. Call us today to get our low price and to book an appointment.
Some of the common pest problems we solve in Toronto, Ontario
Mice in the attic scratching the walls at night
Rats under the deck of the backyard and inside the garage
Ants in the kitchen and washrooms
Earwigs outside the house try to make a home
Wasps in the wall or on a tree nesting
Cockroach infesting your kitchen & washroom
Fleas all over the floors biting on your ankle
Spiders crawling outside the walls of the house
Bedbugs in the bedroom mattress or the living room couch
We have extensive experience providing our full range of pest control services in Toronto in a wide variety of residential and commercial properties, including houses and apartments, retirement residences, vacation rentals, restaurants, and warehouses.
If you are located in Toronto and you suspect that you have a pest problem at your home, business or property, give us a call and one of our team members will be happy to provide a free quote and consultation!
There is no pest control job in Toronto that Vanquish Pest Control cannot tackle, and with our 100% guarantee, you can rest assured that we will solve any pest problem and prevent it from persisting.
Call Vanquish Pest Control (24/7) & get rid of bed bugs in Toronto
(647) 403-0456
Email us with questions about pest control services in Toronto.