Mice Pest Control Toronto
Vanquish Pest Control is a top-rated pest control company for rats and mice control in Toronto and throughout the Southern Ontario. You can see our services and areas including, Pest Control in Toronto, Pest Control in Etobicoke, Pest Control in Brampton, Pest Control in Mississauga, Pest Control in Hamilton, Pest Control in Kitchener and Pest Control in Oakville. You can also access our other locations, Caledon, Halton Hills and Vaughan.
We are rated among the three best pest control in Brampton, ON.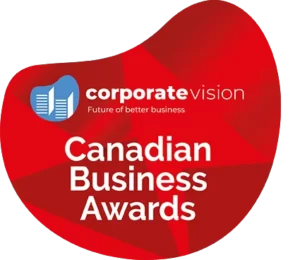 Our rodent pest control experts have never failed to eliminate an infestation.
Vanquish Pest Control specializes in effective rats & mice control solutions. Our experienced team understands the behaviour and habits of rats & mice, allowing us to develop targeted strategies for their elimination. With advanced techniques and methods, we identify entry points, set up traps, and implement preventive measures to ensure long-term rodent control.
Have Mice Made Your Home or Business A Mess In Toronto?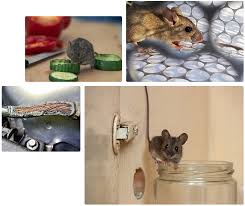 Mice are the most unwelcoming pests in Toronto to find in your home or the workplace. They can cause substantial damage to property structures via their gnawing ability after building their nests. Usually they have cute and fuzzy faces still, they are not the creatures whom you want in your home in Toronto. They can put things in your homes at risk.
You will definitely not like someone chewing your furniture all day and leaving droppings all over the kitchen in your home or gnawing electrical wirings in your walls to destroy your heating and cooling system; nevertheless, the mice can do that in no time. They also carry various diseases, so you need someone trained for mice control in Toronto. Any ideas?
You can count on Vanquish Pest Control, a highly reliable pest control service, for mice/rats extermination in homes or workplaces.
You Must Not Tolerate Mice On The Counter and Near Your Food
In addition to the damage and irritation they cause, they can also contaminate edibles. Allowed to roam unchecked they will multiply quickly, posing real health hazards; micro droplets of mice urine or those brown rice-like droppings can cause diseases such as leptospirosis, which can lead to severe liver damage; kidney failure, and haemorrhagic fever to name a few. A rodent infestation may also encourage the accumulation of additional pests such as fleas, and ticks.
The most common signs of rodent infestation are urine trails, squeaky noises, nests, holes in food item packaging and pellet like droppings. In addition to urine and droppings, the saliva of rodents can lead to viral infectious diseases. Allergic reactions like sneezing and sore eyes can arise due to their shedding hair.
Rats and Mice – May be the most prolific and destructive pests known to us. Food contamination, disease, and structural damage are common effects of infestation and definitely have a generally negative impact on health and life in general in Canada. We all know people who abhor rodents and are known to jump out of their shoes when they see one, and we know that rats are known to be responsible for carrying, and passing on many of the plagues that crippled populations world-wide over the ages. Ineffective control can lead to economic and health issues and need to be dealt with by professional pest control technicians. There are many aspects of control over and above simple cheese loaded traps.
The Common Mouse Species
The mice are nocturnal creatures who can be rarely seen by homeowners as they remain active during the night or dusk when the majority of homeowners are asleep or workplaces are silent. The three common mouse species in Toronto are the house mouse, the field mouse (deer mouse), and the white-footed mouse. Let us have an in-depth look at the most common mouse species:
·        Deer (Field) Mouse
It's a pest that lives in wooden areas. It may build messy nests inside stored furniture or mattresses and stow food indoors that may attract insects and pests into one's home. It is a destructive that will gladly chew wooden structures, and it also carries a range of health concerns for homeowners. Its size is 3.8 inches (ins) and the tail is bicolored & 2.5 inches long. It weighs around 0.72 oz (ounce). It is pale greyish to reddish-brown on the top and side with white fur on its belly. Its signs of infestations include droppings, gnawed objects, mice sightings, and nests.
·        House Mouse
It's a pest that is active year-round, so it can invade your home at any time. It lives in and around human structures including wall voids, storage boxes, attics, barns, sheds, lofts, basements, crawlspaces, cabinets, and warehouses. Its size is 1 to 4 ins with a tail of the same size. It weighs 0.68 oz. It has small feet and a small head with large eyes & ears. Its sign of infestations includes droppings, gnawed plastic or furniture, and tracks & rodent sightings. It also emits a musky odour.
·        White Footed Mouse
A white-footed mouse is found throughout most of the U.S. (United States) and Canada. It primarily lives in tree holes within logo piles and outdoor sheds, and it can also quite easily get into your home. Its size is 5.5 to 8 ins, and it has an average tail length ranging from 2.25 to 4 inches. It weighs 0.79 oz. The feet and the belly of this mouse are white, while the upper parts of its body are greyish to reddish-brown. Its signs of infestations embrace droppings, scratch marks on walls, chewed up food packages or newspapers, and a stale smell in your home.
Health Risks Associated with Mice
The mice are known to disseminate more than 35 diseases in Toronto. Their droppings can trigger allergies and spread food-borne illnesses. So, you will not be saved from Salmonella if there are mice droppings in your home. A deer mouse can transfer Hantavirus that can sicken you and cause you a kidney, blood, or respiratory ailments. A house mouse can infect you with LCMV (Lymphocytic Chorio-Meningitis Virus) which can cause you infections, particularly, in the colder months. According to the scientists: 'A white-footed mouse is a primary carrier of the Lyme Diseases, as it hosts black-legged ticks making it a key culprit in the spread of Lyme Disease.' So, you are at risk of health hazards if the mouse species have made their entry into your home or workplace. Hence, you should be serious about mice control in Toronto.
Why Choose Vanquish Pest Control For Mice Control in Toronto?
The following are good reasons you have to choose us for mice control in Toronto in your home or workplace:
We Are Specialists at Mice Extermination: Over time, we have developed tried-and-tested mouse control techniques to completely exterminate the mice problem from residential and commercial spaces in Toronto and other cities throughout the Southern Ontario.
We Ensure Mice Management and Prevention: We do not only get rid of the mice infestation from your homes or workplaces for good. But also make sure that the mice problem does not occur again on properties in the future.
The Same-Day Service: Our technicians are present all around the Southern Ontario and are available for same-day service for mice control.
The Most Trusted Rat & Mice Exterminator in Toronto
We promise effective, reliable, and guaranteed mouse extermination in Toronto. Once you call us to get rid of mice and rats from your home, we shall visit your home; then our technicians will seal all the entry points for rat removal or mice removal from your house or workplace. We deploy a variety of methods to take care of mouse or rat infestations. All you need to do is to consult our exterminator to determine: Which treatment will be suited for your space and situation?
Whether you have seen, both the mice and rats running in your home or business place and leaving droppings, you must act immediately to get rid of these pests from your home or business facility. They can create health problems for all the people living in your home or associated with your business. They can be a cause of nuisance and a source of mental discomfort; they are distressing for numerous reasons. Getting familiar with the rodent species is the very first step to getting rid of them, and our exterminators will stand side by side to help you get rid of the intruders, rodents from your home in Toronto.
Vanquish Pest Control is the most reliable service for rat and mice control in Toronto. Our rodent exterminators can quickly resolve the rodent problem you are facing in your home or commercial space.
Our 5 Step Process
Step 1: We shall provide you a free quote over the phone to let you know about our cost and how we plan to eliminate the problem of rodents.
Step 2: Once we are on the site, we shall be able to identify the rodent specie(s) that may have invaded your home.
Step 3: Our rodent control experts will conduct a detailed analysis of the property by looking for signs, such as droppings or gnaw marks
Step 4: As soon as we realize the general movement of the rodent activity in your home, we shall explain to you how we can resolve the problem.
Step 5: Once you give us approval, we shall start the rodent extermination process
How to Eradicate Mice from Your Home
Some Common DIY (Do It Yourself) Techniques, But They Don't Work: Yes, most people in Toronto prefer to eliminate rodents from their homes without paying someone to do it for them. Still, this strategy does not work for them. What they do is that they choose Google to seek answers from the search engine about how to get rid of rodents from their home DIY; nevertheless, the majority of the homeowners find them unsuccessful in their tactics, so homeowners should leave the job of rodent removal from their homes to the experts, as they commit the following mistakes:
·        Misunderstanding the Problem
Many homeowners don't realize the scope of the problem with rodents. It is significant to note that if you don't see more than one mouse or rat in your home, then it means there is only one. The majority of homeowners set their store-bought traps to eliminate the first rodent. However, the rodents in your home are very likely reproducing at the moment. You may add peanut butter to the trap to deceive the mouse or a rat in your home; however, you should know that rodents are pretty keen on sensing the danger that lies ahead for them.
·        Misreading the Instructions
If you want to control the pests in your home, then you should know one thing that is, the methods of pest control must be well-executed. If you skip one step, then it can spoil your whole ploy. So, it is better if you leave the job of pest control to the experts in Toronto, as they will not like to miss a single step in removing rodents from your home.
·        Giving Up
Many people halt treating the infestations when they no longer see the problem. In some cases, homeowners don't see the droppings on the floor, so they think that the problem is resolved. On the other hand, the one rodent you may have seen likely has a whole family inside your wall that you can't see. If you hire professionals, they will not stop until every single rodent from your property is eliminated.
Vanquish Pest Control as Mice/Rats Exterminators
The rodents are extremely clever at infesting homes or workplaces and causing problems. Contingent on the design and location of your home or workplace in Toronto plus based on the external environmental factors, we can use a range of pest control strategies that will eliminate mice/rats completely. Here is how we deal with the rats:
Inspection: Both rats and mice are very effective in making homes for themselves inside the homes of homeowners or business places in Toronto. They can make nests in walls, attics, basements, and cabinets. Before our technician comes up with any kind of treatment plan, our experts will carry an inspection of the space to get a clear idea of how severe the infestation is.
Treatment: Our treatment will be different in every situation contingent on the type rat infestation in your home or workplace, the severity of the infestation, and the location of nesting areas. After inspecting your home or workplace, we shall come up with the best remedy to treat the rodent problem in your home.
Why Choose Vanquish For Mice Control Toronto?
Mice extermination is our specialty
We've developed time-tested and proven mice control techniques to completely exterminate all mice on your residential or commercial property in Toronto and throughout the Southern Ontario.
Affordable Mice Extermination
We provide mice extermination at an affordable price when compared with any other pest control company in Toronto. All of our pest control services are backed by 6 months guarantee.
Mice Management & Prevention
We provide our commercial mice control clients with effective mice prevention and management programs to prevent future mice infestations.
Consistent application is an essential part of a successful mice management program. Our mice removal service will eliminate your mice infestation and prevent future infestation.
Mice Control Toronto & Other Cities We Service
We offer professional rats and mice control services in the following cities and towns in Southern Ontario: Rats/Mice Control Toronto, Mice Control Mississauga, Brampton, Caledon, Halton Hills, Oakville, Etobicoke, Vaughan, Hamilton, Kitchener, and a variety of other towns and cities throughout Southern Ontario, Canada.
How Vanquish is Different from other Pest Control Companies in Toronto
Vanquish Pest Control Toronto strives to deliver better and more comprehensive services to our beloved clients in Toronto and the neighboring areas. While our competitors in the pest control market do the standard, we go above and beyond to ensure your property is pest-free and remains pest-free.
Call us now for a Free Estimate & Consultation!
(647) 403-0456