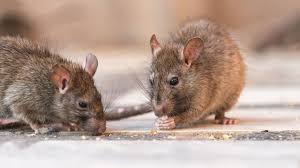 Vanquish Pest Control: Toronto's Premier Rats and Mice Extermination Experts!
Are you hearing mysterious scratching sounds in the walls at night or finding telltale signs of nibbled food packaging?
It might be time to face the reality of rats or mice infestation in your Toronto home. Don't worry, we've got you covered!
Here are some early signs of infestation, prevention methods, and how to remove these unwanted guests as soon as possible.
Early Signs of Rats and Mice Infestation
Unusual Noises: Rats and mice are nocturnal creatures, so you may hear them scurrying, squeaking, or gnawing during the night.
Droppings: Keep an eye out for small, pellet-like droppings in dark corners or along your baseboards.
Gnawed Items: Check for chewed wires, packaging, or holes in walls and food containers.
Nesting Material: Discovering shredded paper, insulation, or other nesting materials.
Prevention Methods:
Seal Entry Points: Close up any holes or cracks that could be potential entry points for rodents. Rats can squeeze through small openings, so be thorough.
Maintain Cleanliness: Keep your home clean and free of food debris. Regularly dispose of garbage, and store food in airtight containers.
Yard Maintenance: Trim overhanging branches and keep your outdoor area clean to reduce the likelihood of rodents setting up camp in your yard.
Install Traps and Bait Stations: Consider using traps and bait stations as a preventive measure to monitor and control infestations before they become major problems.
Adopt a Feline Friend: Cats are natural hunters and can help deter rodents from your property.
Rat and Mice Extermination in Toronto – Trust Vanquish Pest Control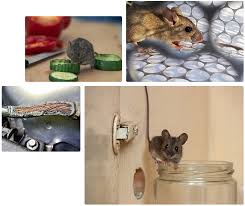 When it comes to handling a rat or mice infestation in Toronto, Vanquish Pest Control is your go-to solution! We are experts in rat and mice extermination with years of experience. Our team is committed to providing top-notch service and ensuring your home remains pest-free.
The following are good reasons you have to choose us for mice extermination in Toronto in your home or workplace:
✅We Are Specialists at Mice Extermination: Over time, we have developed tried-and-tested mouse control techniques to completely exterminate the mice problem from residential and commercial spaces in Toronto and other cities throughout the GTHA.
✅We Ensure Mice Management and Prevention: We do not only get rid of the mice infestation from your homes or workplaces for good. But also make sure that the mice problem does not occur again on properties in the future.
✅The Same-Day Service: Our technicians are present all around the Southern Ontario and are available for same-day service for mice control.
✅ Six-Months Guarantee: Our confidence in our services is so strong that we offer a six-month guarantee for extermination done by Vanquish Pest Control. We stand by the quality of our work.
✅ Regular Checks: We don't just treat the immediate problem; we also conduct regular follow-up checks to ensure that the infestation doesn't return. Your peace of mind is our priority!
Rats and Mice Extermination for both Home & Business
We promise effective, reliable, and guaranteed mouse extermination in Toronto. Once you call us to get rid of mice and rats from your home, we shall visit your home; then our technicians will seal all the entry points for rats removal or mice removal from your house or workplace. We deploy a variety of methods to take care of mouse or rat infestations. All you need to do is to consult our exterminator to determine: Which treatment will be suited for your space and situation?
Whether you have seen, both the mice and rats running in your home or business place and leaving droppings, you must act immediately to get rid of these pests from your home or business facility. They can create health problems for all the people living in your home or associated with your business. They can be a cause of nuisance and a source of mental discomfort; they are distressing for numerous reasons. Getting familiar with the rodent species is the very first step to getting rid of them, and our exterminators will stand side by side to help you get rid of the intruders, rodents from your home in Toronto.
Vanquish Pest Control is the most reliable service for rat and mice control in Toronto. Our rodent exterminators can quickly resolve the rodent problem you are facing in your home or commercial space.
Our 5 Step Process
Step 1: We shall provide you a free quote over the phone to let you know about our cost and how we plan to eliminate the problem of rodents.
Step 2: Once we are on the site, we shall be able to identify the rodent specie(s) that may have invaded your home.
Step 3: Our rodent control experts will conduct a detailed analysis of the property by looking for signs, such as droppings or gnaw marks
Step 4: As soon as we realize the general movement of the rodent activity in your home, we shall explain to you how we can resolve the problem.
Step 5: Once you give us approval, we shall start the rodent extermination process
Don't let rats and mice take over your home. Contact Vanquish Pest Control today for professional pest control, rat extermination, and mice extermination in Toronto. Say goodbye to unwanted house guests and hello to a pest-free home!
Safe and Reliable Rats and Mice Extermination Toronto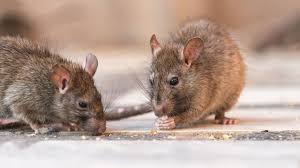 We aim to provide mice extermination that is reliable and safe. You can expect us to observe utmost caution while carrying out the extermination process and completely avoid using dangerous chemicals that could cause damage environment. Our Mice and Rat Exterminator Toronto is a trained and experienced pest control technician who can exterminate rodents using eco-friendly elimination methods with utmost safety. We offer reliable services to ensure thorough elimination of mice from your home.
Our mice extermination services are effective, and we charge less than any other services operating nearby. Our services also extend to other pests like wasps, bedbugs, cockroach, fleas, spiders, centipedes, silverfish, carpet beetles etc. If you have mice and rat infestation, call Vanquish Pest Control @647-403-0456 or send email to service@vanquishpestcontrol.com for free rodent inspection of your premises.
You can also contact us through our website at, www.vanquishpestcontrol.com.
For more information and videos, follow us on Instagram and Facebook.