PROFESSIONAL AND GUARANTEED WASP EXTERMINATION BY VANQUISH PEST CONTROL
WASP EXTERMINATOR BRAMPTON – GUARANTEED SERVICE
WE TAKE PRIDE IN OUR WORK AND SEE EVERY JOB THROUGHLY. IF WASPS RETURN WITHIN THE CONTRACTUAL PERIOD SO, WILL WE.
WE PROVIDE 6 MONTHS WARRANTY FOR ALL OF OUR SERVICES!
Contact Us
[contact-form-7 id="1442″]
Wasp Extermination Brampton. Vanquish Pest Control can quickly remove wasp and wasp nests from your home or business. If contractual pests return following service and within the guarantee and warranty period we will return at no additional cost. We work hard on keeping our customers wasp free. We guarantee every service and provide extensive warranties to make sure wasps are gone and our customers are happy. Call Vanquish Pest Control for wasp extermination in Brampton.
WASP EXTERMINATION BRAMPTON SOLUTIONS BY LICENSED AND INSURED EXTERMINATORS
Wasps Extermination Brampton
Wasps are a common sight in Canada during the warmer months, and they can cause a range of problems for both humans and the environment. In addition to disrupting outdoor activities, wasps in Canada can also pose a threat to human health. While most people will only experience mild to moderate pain and swelling from a wasp sting, some individuals may have severe allergic reactions that require immediate medical attention.
Solutions by Vanquish Pest Control is proud to be at the frontline when it comes to your pest control needs. We have been in the area serving families and businesses for years and we continue to do so up to this day. All of our technicians are licensed and we are certified by the Ministry of Environment in Ontario. Our technicians are insured as well to protect themselves from unexpected situations that come up during the job. We offer our neighbors viable wasp extermination services that have been proven successful time and again. Besides offering our neighbors with reliable extermination solutions, we also offer robust proofing solutions to ensure that any future wasp infestation is out of the question. We can handle any type of infestation regardless of the size of the wasp or extent of the infestation.
WASPS CONTROL AND REMOVAL SOLUTIONS IN BRAMPTON
If you are looking for wasp removal for home you don't need to look beyond Vanquish Pest Control, the best wasps removal Brampton and for nearby areas. We are professional pest control service that takes care of all kinds of wasps and hornets irrespective of their size or numbers.
Controlling and removing paper wasps from your home grounds is vital for the safety of your family members and pets. Paper wasps can sting you repeatedly if they feel threatened and some of you may develop serious allergies requiring immediate medical attention. You cannot let this happen as it compromises your safety and the best advice is to call our wasp nest removal Brampton team.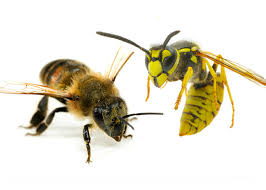 YELLOW JACKET WASPS EXTERMINATION BRAMPTON
Certain species of wasps, such as yellow jackets are known for building their nests in or around homes, sheds and other structures. These nests can cause damage to the building's exterior and can even create structural problems if left unchecked. It's important to take steps to prevent and control wasp infestations, such as sealing cracks and crevices around the home, removing sources of food and water, and working with a pest control professional who can deal with wasp infestation.
The Yellow Jacket wasps are deadly insects that are the commonest of wasps found in Canada. It is social and predatory and always has a ring of danger when they build their nests in your home indoors and outdoors. They are fond of sweets and even a sweet-smelling lotion can be an invitation for them. Keeping safe distance from them is important but removing them altogether using our Wasp Exterminator Brampton will be safer for everyone in the family.   
HORNETS EXTERMINATION BRAMPTON
At Vanquish Pest Control, we help with wasp and hornets removal for residential and commercial clients in Brampton and all around the Southern Ontario. Hornets can be big trouble because they are by appearance threatening and are capable of delivering venomous stings to human and pets. The giant Asian hornet with a body length of 13/4 inches can be really intimidating and the killer hornets have been spotted in some parts of Canada. If you find hornets of such size call in or near your home call Vanquish Pest Control immediately as we are equipped to deal with them quite effectively.
MUD DAUBER & SOLITARY WASPS EXTERMINATION BRAMPTON
Solitary wasps or the Mud Daubers can be great nuisance to Brampton homes if they happen to be infesting them. Their mud nests will not only spoil the decorum of your walls and ceilings but also store large number of black spiders in them that they collect to feed their young. It is important to remove them before they get on to your nerves and skin and in Vanquish Pest Control you have the best wasp extermination service in Brampton and all over the Southern Ontario.
SAFE AND RELIABLE EXTERMINATION IN BRAMPTON
Exterminating wasps and hornet nests can be a dangerous activity because angered wasps can retaliate with stings at high speed and accuracy. You should entrust Vanquish Pest Control with the task as we are known for our safe and reliable extermination procedures and our capacity to send skilled and experienced exterminators wearing appropriate PPE to get the job done. Our wasp control measures are accepted and popular all over the Southern Ontario
We, at Vanquish Pest Control, offer specified wasp extermination packages that you can expect to be very reasonable. We also offer pest control services for bedbugs, spiders, cockroaches, ants, mice/rats etc. at customer friendly terms. Call us on phone number (647) 403-0456 or send message to service@vanquishpestcontrol.com to get a free quote.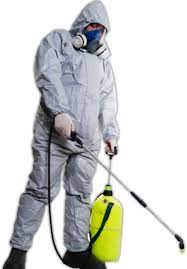 DANGERS OF WASP INFESTATION
One of the risks associated with having wasps living so close to your house is the increased likelihood of getting stung by wasps. A larger wasp nest is equal to the number of wasps it has, thus a larger nest houses a lot of wasps. The wasps' nest is usually governed by one single queen. While the wasps patrol outside they can sting anything that gets in their way. They make no distinction between children and pets. Their stings can be an incredibly painful feeling. Some symptoms that include being stung by wasps are experiencing sharp pain, burning sensation, and can even cause itchiness. these are called normal reaction
The large local reaction is a more severe overall reaction and this includes red swelling and these people might be allergic to wasp stings. Symptoms might even happen two or three days after the sting. The effects can include nausea and vomiting.
A very serious reaction is called anaphylaxis. Anaphylaxis takes place when your body goes into shock in response to an allergic reaction such as when people are allergic to peanuts. Most people who go into shock after a wasp sting do so very quickly. It's important to seek immediate emergency care to treat anaphylaxis. symptoms can include trouble breathing, hives that appear red, swelling of the face, throat, mouth, or tongue, wheezing or trouble breathing, restlessness or anxiety, rapid pulse, dizziness, and a sharp decrease in blood pressure.
CALL US TODAY AND OUR LICENSED AND TRAINED PROFESSIONALS WILL SOON BE AT YOUR DOORSTEP WITH A GUARANTEED SOLUTION.
WHY HIRE OUR PROFESSIONAL WASP EXTERMINATION SERVICE?
We have the expertise, the gear, knowledge and all that at a very affordable price. Over the years we have solved thousands of cases in Brampton and all over the Southern Ontario, we continue to do so with the same energy and passion as always. We emphasize safe treatment options that are safe to use and regulated by provincial and local governments. Vanquish Pest Control is straightforward, affordable, and high-quality!