Wasp Removal in Brampton by Vanquish Pest Control
Are you looking for a professional and reliable Wasp Removal in Brampton?
Or,
If you are looking for the best pest control company in Brampton or anywhere in the GTHA?
If yes, know that you have arrived at the right place!
Vanquish Pest Control is listed among the three best rated pest control company in Brampton. We have decades of experience in dealing with all types of pest extermination. Our three main specialties include, Bed Bugs Extermination, Cockroach Extermination, Mice/Rats Extermination in Brampton and the GTHA. Other services include, Boxelder Bugs, Ants, Spiders, Centipedes, Fruit Flies, Carpet Beetles, Silverfish, Ticks, Hornets/Wasps Extermination.
Wasps are active in the warmer months in the spring and fall seasons. You'll see an increase in wasp presence after they invade an area. They settle down and build their nest in shaded places usually under soffits and tree branches. Wasps are dangerous to pets and children because they could go closer out of curiosity. Unlike bees, wasps will sting multiple times. Medical assistance will be needed. People who get stung might experience typical pain. But others can have an extreme reaction to it. Always stay at a safe distance and keep children and pets out of reach.
Fast and Effective Hornet & Wasp Removal in Brampton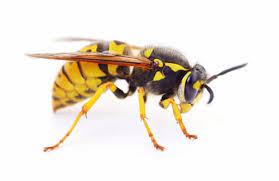 Hornets and wasps are a pain to deal with. They build nests around your home and garden – under your porch, under your eaves, up in trees and in your shed – places where people walk and where your children play. Hornets and wasps are instinctively programmed to protect their nest, so if you get too close then you could find yourself with a nasty sting!
Remove Wasps Nests From Your Home or Business in Brampton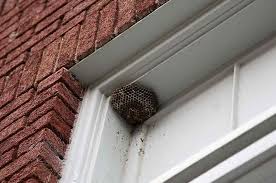 Take back your commercial or residential space from wasps with Vanquish Pest Control. We offer everything you need to safely remove wasps' nests from inside or outside your property. We have everything from expert technicians and high-end equipment, materials and proven techniques. That's why businesses and homeowners in and around Brampton rely on us for hassle-free wasps removal services. Through consistent and optimal tactics, we remove wasps without hurting anyone in the nearby space. We understand that it can be tough to ensure wasp-free property if you're a busy business or homeowner. That's where professional wasp nest removal technicians at Vanquish Pest Control can help. Contact us for a free quote.
Different Type of Wasp's Nest Found in Brampton
When it comes to getting rid of wasps' nests, it is imperative to learn about their species. Following are three main types of wasps found in commercial and residential areas across Brampton:
Paper Wasps

Paper wasps have long bodies and long legs and are commonly sighted around the plantation. If you want to hunt for paper wasps, look for big nests. According to research, they quickly create a large nest that is visible from a distance in sheltered areas again and again. They usually build a nest in the edge of the roof and the corner of an open pipe. They are always ready to attack for their self-defense. Their stings are painful and can create serious issues for people with different allergies.
Yellow Jackets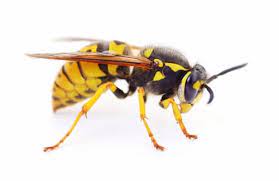 Wasps with big thick black antennae and shorter legs are known as yellow jackets. They love to build nests inside and outside the area of the property. If you spot papery-looking and covered nests in your lawn or garden, then yellow jackets are living and breeding in your property. They are very dangerous as they can sting humans and pet's multiple times. They inject venom through their stings that cause swelling and itching in your body.
Hornets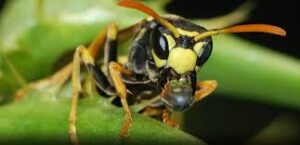 If you spotted a wasp with white markings on the head and thorax with orange markings, then Hornets are active in your property. The prime goal is to build paper nests inside or outside a property to get instant access to the food supply. Their stings can cause pain, redness, swelling, and itching. They can be dangerous for people with allergies.
What to Do If You Found a Wasps Nest
Having a wasp's nest in or around your residential or commercial property is an alarming sign as it can harm anyone in the nearby area. If you have children or pets, keep them protected from wasp stings. Following are the things you need to consider to resolve the wasps' nest problem.
Contact the local exterminator: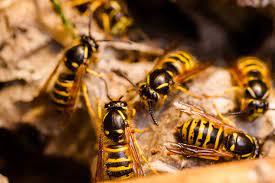 The professional pest control team can help you identify and remove the wasps' nest around your property without any harm. They are well aware of techniques to perform speedy extermination for permanent wasps nest removal. Ensure to hire the top-rated wasps' nest removal service in Brampton to get the best results without damaging your wallet. If there are multiple wasps nest inside or outside of your property, then you should call a professional exterminator right away.
Leave the Wasps Nest Alone:
Whether you are allergic to wasp stings or you don't want to see wasps roaming around your property, stay away from wasps and their nest until a professional exterminator arrives to remove them. If the wasps' nest is close to your home or business, it is a significant threat for you, your family, friends, customers, workers, and pets. Ensure to leave it alone as your efforts could be dangerous to get rid of the wasps' nest. Make sure to approach an expert wasp's nest removal service to deal with hazardous pests.
Keep Away Kids and Pets:
The most important step to deal with wasps nests effectively is to protect children and pets from their sting. Whether you decide to use Professional Team or spray a soapy solution to kill off the wasps, it's important to keep children or pets away from the wasps' nest even after days of treatment. The chemicals used in the wasp-killing process can be hazardous for kids and pets.
Eliminate Wasp Nests ASAP:
The time you consume to destroy a wasps' nest can greatly impact your property and wasps population. Once you identify a wasps nest in your property, connect with a professional as soon as possible to get rid of different wasps species like paper wasps, yellow jackets, and hornets with no harm to you or your family and friends. The queen wasp is famous for tirelessly expanding its nest in the springtime. If the colony of wasps grows throughout your property, it can be deadly for you, your family, friends, neighbors, customers, employees, and pets.
WASP CONTROL BRAMPTON
The professional licensed exterminators at Vanquish Pest Control are trained, certified, and insured to ensure a uniform high-quality across all of our wasp extermination services. Vanquish Pest Control is specialized in exterminating and removing wasps and nests using proven methods. We apply low toxicity mammalian insecticides to the nest inside and outside the building. We use professional-grade formulations that are inaccessible to the public and prioritize the safety of our customers during every stage of the wasp removal process. Our services are backed by 6 months guarantee when nests are built into existing structures. For more information, contact our representative.
WASP REMOVAL PROCESS
INSPECTION
The wasp control technician carefully inspects the property and will thoroughly comb the exterior of the building. Wasps can nest in two ways. The first one poses a direct threat to the safety of the occupants. Wasp nest will be inside the eaves or inside wall voids. They see more activity near the house or see them coming or leaving. The second scenario involves a visible nest hanging from the eaves or from trees. Once we conclude the type of nest, removal and/or extermination begins.
REMOVAL
With a visible nest, wasps will be sprayed with insecticides and the nest will be removed. In case the nest is attached to the exterior of the building, the nest will be removed, and wasps will be prevented from repopulating the area by spraying an insecticide residual.
In case the wasp is located in existing gaps, holes, or wall voids, pesticides will be applied inside the hole. A combination of insecticide dust, sprays, or aerosols will be used depending on the cause and severity.
WHY HIRE US?
Vanquish Pest Control has always been a familiar face to the residents of Brampton and the GTHA. We offer every resident high-quality, affordable, and easily accessible wasp removal service where every technician is a licensed exterminator. We know how to assess every wasp infestation and come up with an effective plan of action that gets rid of wasps as well as the nest in no time. Vanquish Pest Control is a proud member of the community that goes above and beyond to give the residents of Brampton unmatched service. If you have any questions and/or comments about our wasp removal process, feel free to contact our technician to have the steps more explained in detail and to set up your next appointment.
Our wasp extermination services are effective, and we charge less than any other services operating nearby. Our services also extend to other pests like bedbugs, cockroach, fleas, spiders, centipedes, silverfish, carpet beetles etc. If you need hornets/wasps extermination, call Vanquish Pest Control @647-403-0456 or send an email to service@vanquishpestcontrol.com.
You can also contact us through our website at, www.vanquishpestcontrol.com.
For more information and videos, follow us on Instagram and Facebook.