COCKROACH CONTROL BY VANQUISH PEST CONTROL

Vanquish Pest Control offers a wide range of pest control services including Bed Bugs Extermination, Cockroach Control & Mice/Rats Extermination designed to address your specific needs. Our other pest control services include, Boxelder Bugs, Centipedes, Ants, Spiders, Hornets/Wasps, Carpet Beetles, Silverfish, Crawling Insects, Fruit Flies, Fleas and Ticks Extermination.
We are located in Brampton and provide services throughout the Southern Ontario (Toronto, Mississauga, Oakville, Vaughan, Etobicoke, Hamilton, Kitchener etc.)
Our high-quality and professional group is based on a team of experts, quality assurance program, and universal documentation of findings and service, all of which guarantees our Pest Control Services meets our high-quality standards and norms.
Are you looking for Cockroach control in Brampton?
If you are living in Brampton or surrounding areas, there is a possibility that you might notice cockroaches in and around your home. At Vanquish Pest Control, we offer certified cockroach control specialists in Brampton and throughout Southern Ontario who are dedicated to providing protection against unwanted pests. Regardless of the situation, no problem is big for us to handle. We offer both residential and commercial pest control services to eliminate the risk of associated diseases that comes with pests. If you are living in Brampton and having difficulty due to cockroaches and other insects, give us a call.
Cockroach Exterminator services in Brampton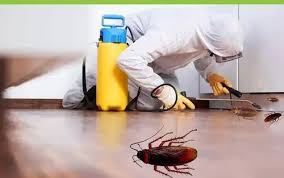 Vanquish Pest Control is a team of professional entomologist providing Cockroach exterminator services in Brampton. Each of our team member is dedicated to prevent pest infestation at homes, offices and industries. Our job is to provide you the highest level of satisfaction regardless the size of infestation. Hence, we ensure a peace of mind to the people living in Brampton and throughout the Southern Ontario from infections and diseases that may come because of the pests. We hold extensive knowledge on controlling pests, and use the best-in-class tools to remove pests from your home or office.
Our Effective Cockroach Control Process
TRUST OUR EXPERTISE AND EXPERIENCE FOR GUARANTEED RESULTS
Cockroaches are considered among the nastiest, and disgusting pests. These distressingly resilient pests can cause health effects to you and your family. They spread germs all over the home and can survive for 4 hours without heads.
Explanation of Our Process:
Endless sightings of cockroaches, no matter how much you clean
Failed DIY attempts and wasted money on ineffective treatments
Desperation for a professional solution to eliminate cockroaches
At Vanquish Pest Control
We have developed a proven and effective cockroach control process that guarantees results. Our process consists of several key steps:
Thorough Inspection: Our experienced technicians will conduct a detailed inspection of your premises to identify the extent of the cockroach infestation. This helps us determine the most appropriate treatment plan.
Customized Treatment Plan: We understand that every infestation is unique. Based on the inspection findings, we will develop a customized treatment plan tailored to your specific situation. This ensures that we target the root cause of the problem and provide long-lasting results.
Targeted Extermination: Using advanced techniques and industry-approved products, our skilled exterminators will efficiently eliminate cockroaches from your property. We target their hiding places, breeding sites, and access points to ensure thorough eradication.
Preventive Measures: We don't just stop at eliminating the existing infestation. We also implement preventive measures to minimize the risk of future cockroach problems. Our experts will provide you with practical tips and recommendations to keep your home cockroach-free in the long run.
Ongoing Support: Our commitment to your satisfaction doesn't end with the treatment. We offer continued support and follow-up visits to ensure that the infestation has been completely eradicated. If any issues arise, our team is just a phone call away.
German Cockroach Extermination (Blattella Germanica)
German Cockroach or Blattella Germanica, is the plague with the greatest economic impact, it is one of the most common to find in homes, apartments, restaurants, hotels and other institutions. These pests always attack your kitchen, thanks to the dependence on water they need, that's why we offer you the best extermination services to get rid of the odious German cockroach.
Appearance
They are 12 to 15 mm in length.
Brown with two dark bands on the thorax.
While they can not fly, the wings are as long as the thorax in both sexes.
They have adhesive pads on their legs, which allows them to move through smooth walls with absolute ease.
Oriental Cockroach Extermination (Blatta orientalis)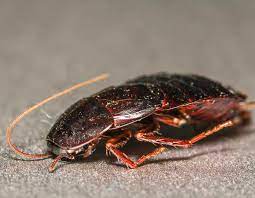 The life cycle. An Eastern female cockroach produces fewer offspring than female German cockroaches or brown stingrays. She can produce up to eight capsules in one season, but fewer capsules (as few as one per year) occur in areas where the winter is cold, like in Nebraska. The number of offspring can be as low as 16, which is the number of eggs in a capsule that is perfectly formed.
Appearance
Very dark brown color, sometimes almost black.
20 -25mm long.
The wings are not developed in the females, while in the males they cover ¾ parts of the body.
Our Pest Control Specialist at Vanquish Pest Control Are Ready To Help!
(647) 403-0456
GUARANTEED RESULTS
We take great pride in being able to provide Brampton cockroach control services for both residential and commercial customers. Our focus is to offer the safest, quickest, and most effective treatments available while maintaining outstanding customer service and experience. What sets Cockroach Control Brampton apart from other local competitors is our drive to educate our clients, to have our customers fully understand how our Pest Control treatments work in detail, and what they can expect.
Chat with one of our trained Brampton cockroach exterminators to see what makes us on of the top companies in Brampton.
Call us for a Free Consultation: (647) 403-0456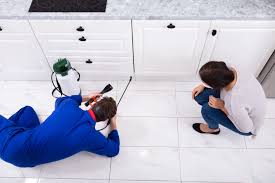 We have extensive experience providing our full range of pest control services in Brampton and throughout Southern Ontario in a wide variety of residential and commercial properties, including houses and apartments, retirement residences, vacation rentals, restaurants, and warehouses.
If you are located in Brampton or anywhere in the Southern Ontario and you suspect that you have a pest problem at your home, business, or property, give us a call and one of our team members will be happy to provide a free quote and answer any questions you may have. There is no pest control job in Brampton that Vanquish cannot tackle, and with our 100% guarantee, you can rest assured that we will solve any pest problem and prevent it from persisting.
Cockroach Extermination Service Near Brampton & Southern Ontario!
Call: 647-403-0456
Email us with questions about cockroach extermination in Brampton