Crawling Insects in Toronto | Identification & Prevention
Say goodbye to unwanted crawling insects in Toronto homes and businesses with one-stop pest control service provider – Vanquish Pest Control!
Do you know that Toronto's beautiful landscapes and lush greenery can often invite crawling insects into your homes?
These tiny invaders may seem harmless, but they can cause serious damages to your property, may pose health risks to your loved ones, put your employees at risk, and even harm your reputation. Here's why you should take action today.
Damage Done by Crawling Insects:
Crawling insects like ants, cockroaches, and termites can wreak havoc in your home. They chew through wood, causing structural damage and costly repairs. Additionally, they contaminate your food, leaving behind germs and allergens that can harm your family's health.
Health Hazards Caused by Crawling Insects:
Many crawling insects are carriers of diseases or viruses that can be transmitted to humans. Cockroaches, for example, can spread harmful pathogens, while ticks can transmit Lyme disease. Protect your family's well-being by eliminating these threats.
Types of Crawling Insects in Toronto: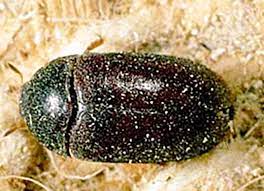 At Vanquish Pest Control, we're experts in dealing with a variety of crawling insects, including:
Ants
Spiders
Silverfish
Centipedes/Millipedes
Carpet Beetles
Earwigs
Fleas
Ticks
Diseases and Viruses They Carry:
Some crawling insects can carry harmful diseases or viruses, such as:
Ants can contaminate food and surfaces, Cockroaches may spread pathogens like E. coli and Salmonella, Ticks can transmit Lyme disease and other tick-borne illnesses, while Mosquitoes are known for vectors of diseases like West Nile Virus and Zika Virus.
Who we are?
As one of the top pest control companies in Toronto, the team at Vanquish Pest Control has been working hard to eliminate pests and bugs for our clients in Toronto and across the Greater Toronto & Hamilton Areas (GTHA). Our team of thoroughly trained and certified technicians can work with you to ensure that insects and pests are a thing of the past, and we can provide your building with prevention methods that can last for years. From dealing with common pests such as bed bugs to more dangerous critters our residential and commercial pest control is here to support you.
We are proud to offer a wide variety of pest control services for both our residential and commercial clients. No matter if you are looking for reactive services or preventative services, the team at Vanquish Pest Control is the local pest control option that can deal with those pesky bugs and pests once and for all!
Residential Pest Control Services Toronto
Vanquish Pest Control is a large provider of residential and commercial pest control to housing, condos and rental properties. This results in our reputable company servicing satisfied customers on a monthly basis. We understand the problems faced by most property managers and supply our highly educated and experienced staff to clear up your pest issues.
Vanquish Pest Control provides endless solutions in regards to the variety of pest-related issues in multiple and single dwelling properties. Our expert staff will help you in designing an effective pest control program for your property, including a variety of custom-designed information packages so that everyone is kept informed – Vanquish Pest Control passes on its knowledge to you.
Allow Vanquish Pest Control to evaluate and assist in your pest problems. We are determined to relieve you of the stress and mess that pests can cause, and implement preventative methods to eliminate the risk of pests in the future.
Commercial Pest Control Services Toronto
The demand for commercial pest control in Toronto area is increasing, due to larger populations and a greater need for development and urbanization in the city. Toronto is home to a wide variety of pests which can cause a variety of problems, including property damage, health concerns, and nuisance. As such, many hospitality businesses are needed to provide commercial pest control services.
Commercial pest services generally include inspection, identification, and removal of pests. They also provide advice on preventative measures to reduce the chances of a pest infestation occurring. Vanquish Pest Control provides commercial extermination services, which may involve the use of insecticides through spraying, fogging and dusting.
Our Guaranteed Pest Control Solutions:
At Vanquish Pest Control, we're committed to providing you with the best pest control service in Toronto. Our well-trained professionals use the latest techniques and products to eliminate crawling insects from your home. We guarantee a pest-free environment and peace of mind for you and your family.
Don't wait until crawling insects take over your home and compromise your health and safety!
Contact Vanquish Pest Control today for fast, effective, and long-lasting pest extermination.
We are so confident in the quality of our work that we will offer our clients a six-month guarantee. If any issues arise after the initial visit, we will keep coming back until it has been rectified.
Let us be your trusted partner in keeping your Toronto homes and businesses pest-free.
Why Choose Us?
First of all, we know that no two properties or clients are the same. So, for all of our services, we look to deliver a unique solution that will prevent or eradicate any pests or bugs that may be occupying your space.
We are a fully licensed and insured pest control company. We take this seriously, and it is part of the reason that all of our technicians who are in the field are both provincially and federally accredited.
We look to provide our clients with a fast and flexible solution and will work around your schedule.
Communication is critical in this business, and we excel at providing our clients with the support and knowledge that their bugs or pest problems are taken care of professionally.
Toronto Bug Exterminators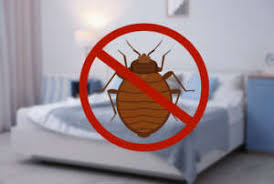 We are well equipped with the latest tools, technology, and treatments, our highly trained exterminators are ready to help eliminate the pests plaguing your home or commercial property in Toronto. Vanquish Pest Control will target all the places that bugs and insects like to go. This includes attics, garages, crawl spaces, and more. We leave no corner or crevice behind in our quest to ensure that we deliver what you need, no matter the type of pest removal service. As an experienced bug treatment company, you can feel confident in the fact that we know how to handle your pest problem safely and effectively.
Rather than trying to deal with all the creepy crawly things infiltrating your home or work area, let us help. As premier bug exterminators in Greater Toronto & Hamilton Areas (GTHA), our professionals are ready to help eliminate active infestations and provide you with pest prevention methods to ensure these issues don't occur again. We don't cut corners or charge for services you don't need. Our company has a reputation for quality and professional service, which our entire team takes pride in.
Rodent Control Near Me
We also provide rodent removal for residential and commercial clients around Toronto and the Greater Toronto & Hamilton Areas (GTHA). This means we can handle the problem if you have mice or rats on your property that are causing issues or wreaking havoc. With our rodent removal services, you can be sure that these annoying pests will be taken off your property.
We understand that dealing with pests isn't a fun or enjoyable activity. However, it's something that virtually everyone must do at some point. Let us take care of your pests and give you peace of mind so that your home is free from these unwelcome visitors.
Crawling Insects Extermination in Toronto
Usually, insects have a way of hiding in the crevices and holes in and around your home, making them especially difficult to eliminate. With our superior pest removal, you can be certain that anything living or hiding in your residential or commercial property will be eliminated. Ontario homeowners can wind up with all types of household bugs – just call us to get a free exterminator quote.
Are you seeing ants, spiders, carpet beetles or any other unwelcome guests on your property?
Regardless of your issue, you can count on our professionals to provide you with quality, effective pest control solutions.
Are you interested in finding out how Vanquish Pest Control can help you with crawling insects in Toronto? Call and book a FREE consultation with a member of our team today.